Distance from Polonnaruwa – 3.1 km (4 minutes)
Atadage is the house of the tooth relic of the Lord Buddha which is situated in Polonnaruwa. This structure was built on 54 stone pillars by King Vijayabahu I. Atadage belongs to the Anuradhapura era and this is signified by the moonstone which resembles the features of the moonstone belonging to the Anuradhapura period. "Ata" means eight and historians believe that the Atadage would have been built in eight days which could have been the reason for it to get this name. Today what remains of the Atadage are its foundations and the stone pillars.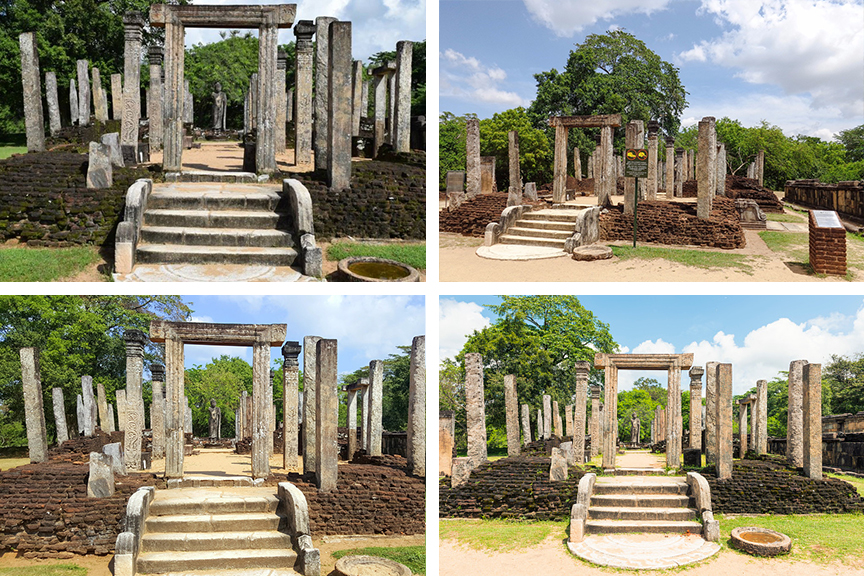 Getting to Atadage
From Polonnaruwa travel approximately 3.1 km along the Maradankadawala-Habarana-Thirukkondaiadimadu Highway towards Janapada Mawatha to reach the Atadage.
Google Location