Distance from Ella – 52.9 km (2 hours 20 minutes)
Arawakumbura Dunhinda Falls is situated in the Lunugala town in the Badulla district. It stands at a height of 45 meters and is full even during the dry season. The waterfall gets its name from the famous and beautiful Dunhinda Falls of which the spray of water forms a mist. Arawakumbura Dunhinda Falls is sourced from the Ibban Oya which is a tributary of the Gal Oya. The waterfall is visible from the Lunugala – Bibile Road.
Getting to Arawakumbura Dunhinda Falls
From Ella take the Ella – Passara Road and go past Balleketuwa and Passara until Lunugala. Situated in Lunugala town, 6 km from the Batticoloa Road in Arawakumbura is the Arawakumbura Dunhinda Falls.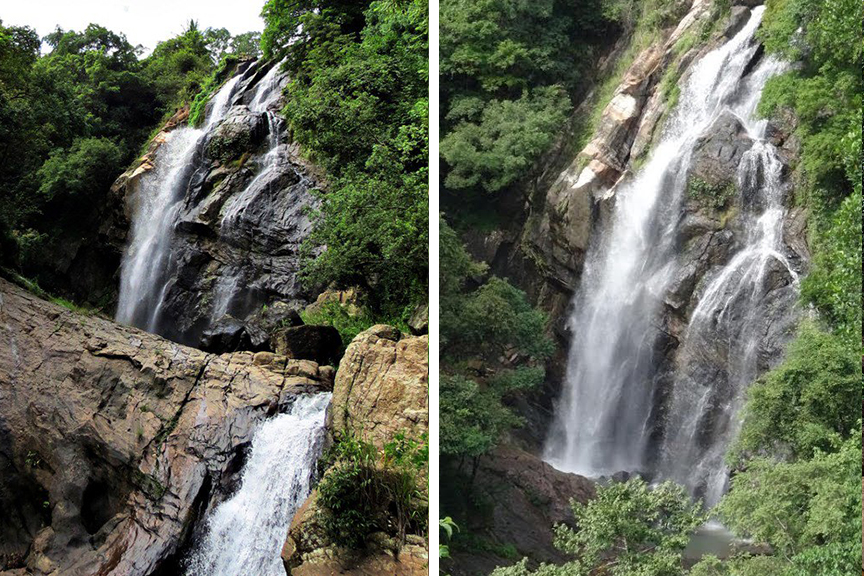 Google Location