Distance from Polonnaruwa – 20.5 km (23 minutes)
Angammedilla National Park is a national park situated in the Polonnaruwa district. Established in year 2006, it is one of the new national parks in Sri Lanka and is governed by the Department of Wildlife Conservation. The main objective of the park is to protect the drainage basin of the Parakrama Samudraya. Apart from this, Angammedilla National Park also protects the drainage basins of Girithale and Minneriya irrigation tanks. A wide variety of flora and fauna are found at Angammedilla National Park.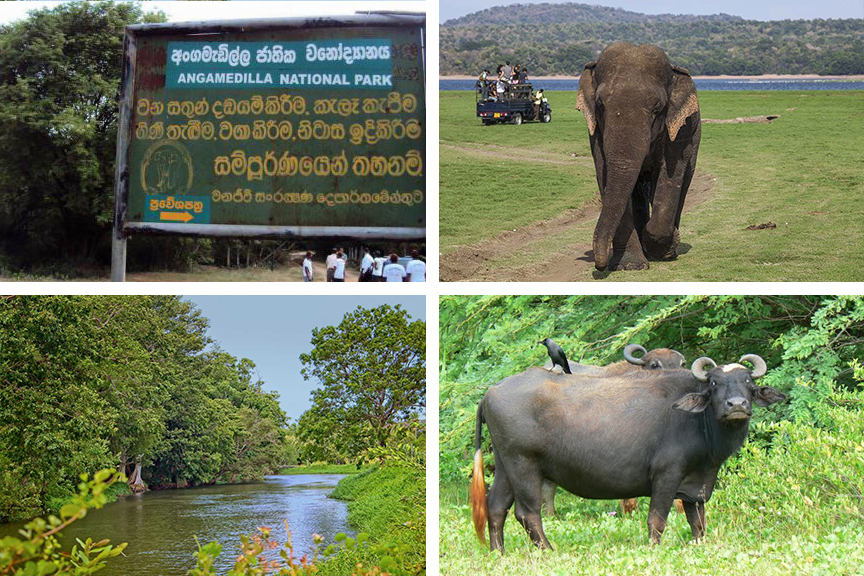 Getting to Angammedilla National Park
From Polonnaruwa travel approximately 14.6 km along the Maradankadawala-Habarana-Thirukkondaiadimadu Highway and then turn to Elahera – Giritale Road. Travel approximately 5.8 km along Elahera – Giritale Road to reach the Angammedilla National Park.
Google Location