Distance from Polonnaruwa – 5.9 km (12 minutes)
Alahana Pirivena is one of the largest and most popular ancient pirivena complexes in Sri Lanka, situated in the historic and ancient city of Polonnaruwa. It is unique in that it is built on a series of rocky terraces believed to be a cremation ground which is why it has got such a name to it. Alahana Pirivena belongs to the reign of King Parakramabahu I. Although now in ruins, this monastery complex is believed to have been extended over an area of more than eighty hectares. Situated within the Alahana Pirivena is the Baddha Seema Pasada which is the brick chapter house for monks. The Lankathilaka Viharaya, also known as Lankathilaka Pilimage (Image House), is also located here and is one of the most impressive buildings in this complex.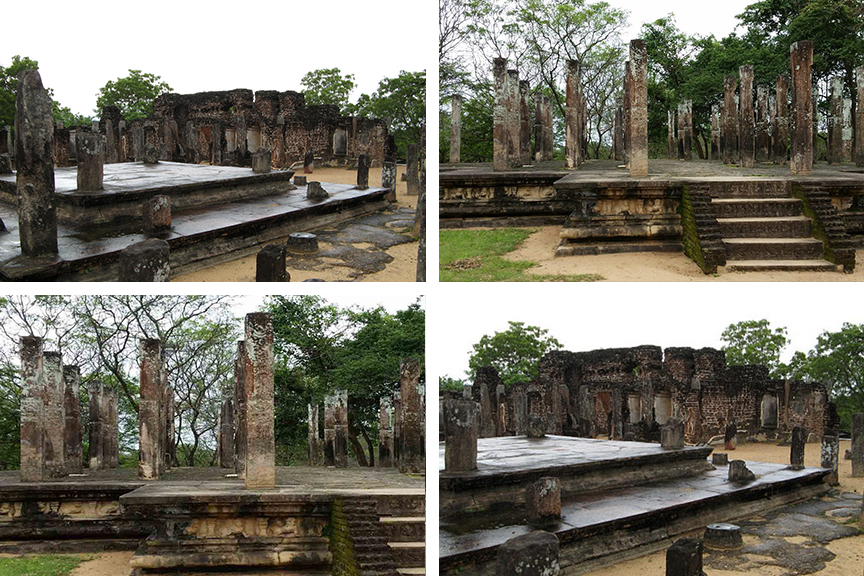 Getting to Alahana Pirivena
From Polonnaruwa travel approximately 3.8 km along the Maradankadawala-Habarana-Thirukkondaiadimadu Highway towards Janapada Mawatha and turn to the Polonnaruwa-Hingurakgoda Road at the 26th Mile Post. Travel approximately 2.1 km along this route to reach the Alahana Pirivena.
Google Location