Distance from Kandy – 56.4 km (1 hour 26 minutes)
Yakdessagala, also known as Kuvenigala, is a mountain which is situated close to the Kurunegala town. It is said that Kuveni cursed King Vijaya from this mountain and plunged to death due to being rejected by the king himself over a princess from India. Kuveni was a wife of King Vijaya and was from the "yaksha" tribe of Sri Lanka. The name "Yakdessagala" is formed from its meaning which is "the rock from which the yaksha woman cursed". The mountain is a popular hiking spot and a challenging on at that. This hike should only be attempted with those who have experience in hiking along with the required strength and stamina.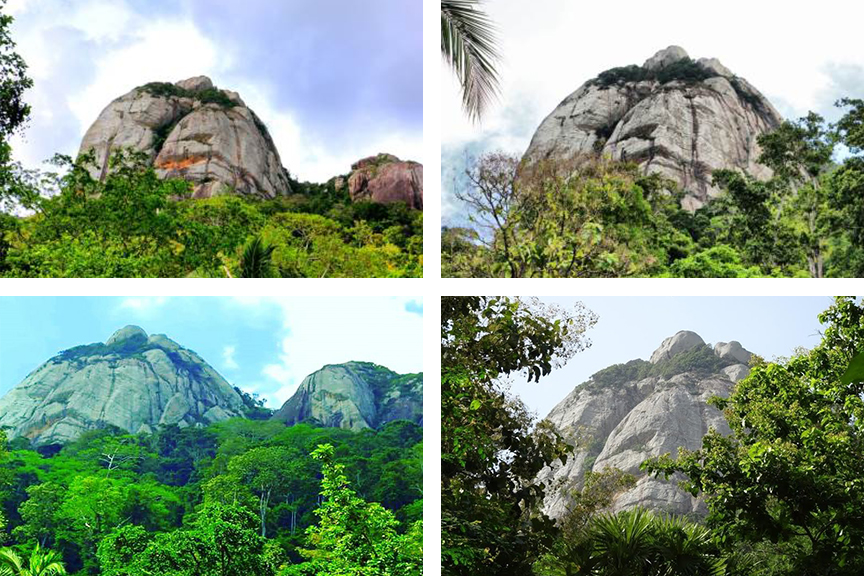 Getting to Yakdessagala
From Kandy travel along the Katugastota-Kurunegala-Puttalam Highway passing Galagedara, Weuda and Mawathagama up to Kurunegala. Then take the Kudagalgamuwa – Kurunegala Road to Tittawella-Gonagama Road to reach Yakdessagala.
Google Location