Distance from Anuradhapura – 64.3 km (1 hour 55 minutes)
Introduction to Wilpattu National Park
Wilpattu National Park is a national park which is situated in the west coast of Sri Lanka. It is called "Wilpattu" because of its unique feature of "willus" or natural, sand-rimmed water basins which fill up with rain water. The park is 1,317 square km large in area with almost 106 lakes (willu) found within. It is also famed for being one of the largest and oldest national parks of Sri Lanka.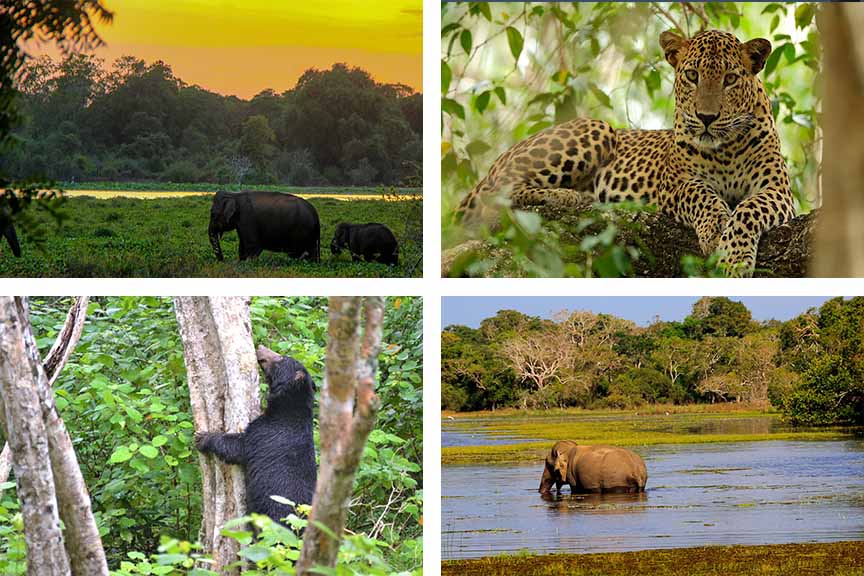 Leopards of Wilpattu National Park
Wilpattu National Park is famed for its leopard population. It is among the top national parks in the world in terms of leopard population. On October 2015, a sample of 49 individual leopards were captured through the camera lens of the Wilderness & Wildlife Conservation Trust which conducted a remote survey at the park.
Visiting Wilpattu National Park
Wilpattu National Park was closed from December 1988 to March 2003 because of the civil war in Sri Lanka. Visitors are limited to access only 25% of the park while the rest of the park continues to be the jungle. The best period to visit the Wilpattu National Park is from February to October.
Flora and Fauna of Wilpattu National Park
Apart from the famed leopards, Wilpattu National Park also consists of a wide variety of flora and fauna. A total of 31 species of mammals have been identified at the park which includes the elephant, sloth bear, spotted deer, water buffalo and leopard. The park is also home to many species of birds and reptiles.
Getting to Wilpattu National Park
From Anuradhapura travel along the Puttalam – Anuradhapura – Trincomalee Highway passing Nochchiyagama and turn to Wilpattu Sanctuary Road to reach the Wilpattu National Park.
Google Location