Distance from Tangalle – 15.5 km (24 minutes)
Wewrukannala Buduraja Maha Viharaya is a Buddhist temple which is situated in Dikwella. This amazing temple is towered by a large statue of Lord Buddha in the seated position. This 48 m statue is one of the largest statues in Sri Lanka and dates back to the reign of King Rajadhi (1782 – 1798). The murals of the temple walls depict various events of the life of Lord Buddha and shows one the path towards enlightenment. The temple has a museum which consists of a large clock. This clock is unique in that it mechanism is protected inside a glass cubicle. The clock works even up to this day.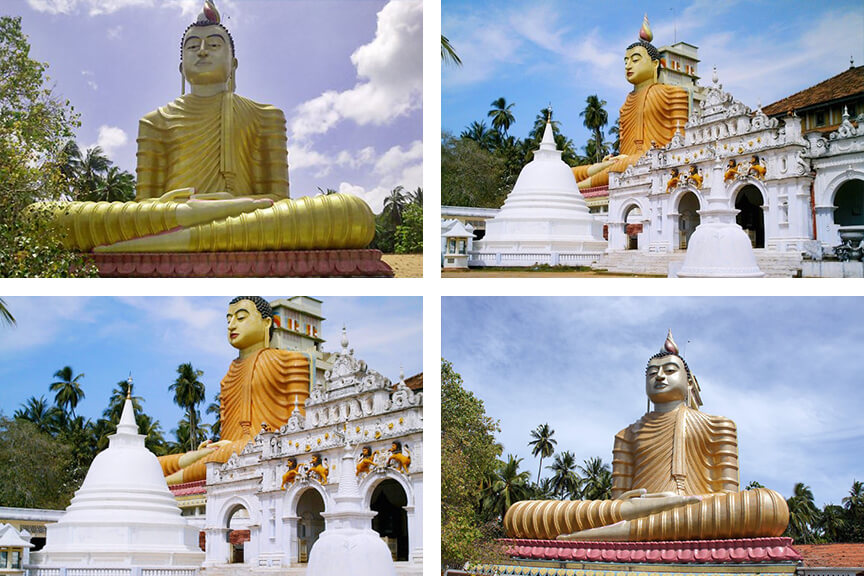 Getting to Wewrukannala Buduraja Maha Viharaya
From Tangalle travel along the Tangalle-Kadurupokuna-Beliatta Road and Dikwella – Beliatta Road up to Dikwella to reach the Wewrukannala Buduraja Maha Viharaya in Dikwella.
Google Location