Distance from Anuradhapura – 4.1 km (6 minutes)
Vessagiriya is an ancient Buddhist monastery which is situated close to Isurumuniya Temple in Anuradhapura. The site, which is located in front of the famous Tissa Wewa, consists of three rock formations spread across a vast area. The area has ruins of many buildings and caves with drip ledges which are believed to have been used by the Buddhist monks residing in the monastery, back in the day. The ruins include a dagoba, a dining room of the monks and an image house. Archaeologists have found many rare coins and bricks with Sinhalese characters belonging to the 10th and 11th centuries, during excavations done in the area. This is an offbeat location rarely visited by pilgrims and remains unspoilt due to this reason.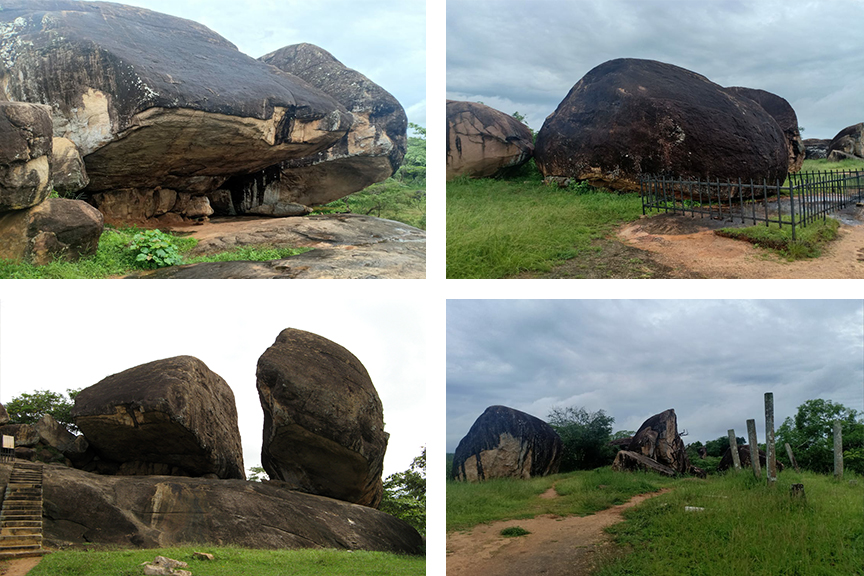 Getting to Vessagiriya
From Anuradhapura travel along the Puttalam – Anuradhapura – Trincomalee Highway and the Anuradhapura – Padeniya Highway to reach Vessagiriya in Anuradhapura.
Google Location