Distance from Kandy – 7.2 km (18 minutes)
University of Peradeniya is a state university in Sri Lanka and is the largest and oldest university of the country. Established in 1942 as University of Ceylon it is known for its beautiful natural surroundings. It is located near the lower slopes of the Hanthana mountain range, just 8 km from Kandy city. The main entrance of the University is through Galaha Road. The faculties are situated on either side of the Mahaweli River. A popular tourist attraction, The Botanical Gardens of Peradeniya is located nearby.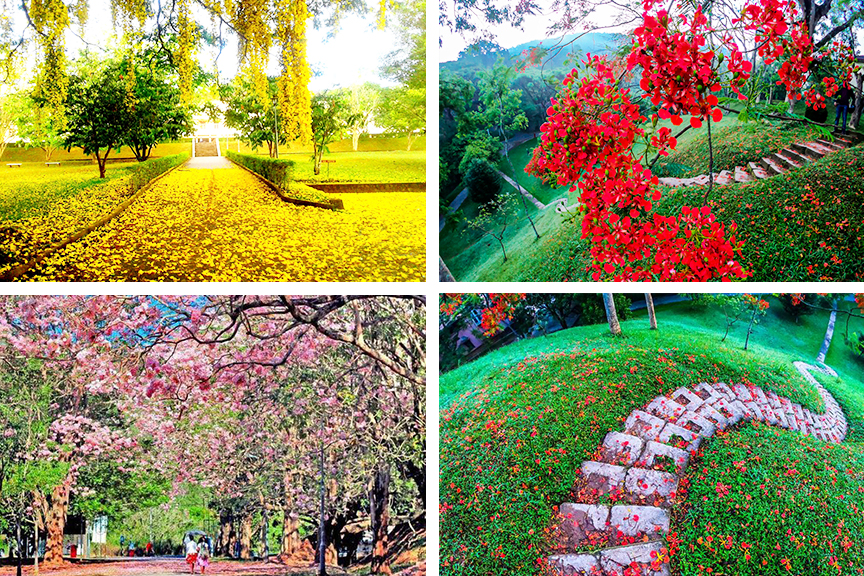 Getting to University of Peradeniya
From Kandy travel approximately 3.9 km along William Gopallawa Mawatha and a further 3.3 km along Dangolla Road to reach the University of Peradeniya which is situated along Galaha Road in Peradeniya, Kandy.
Google Location