Distance from Hikkaduwa – 1.7 km (3 minutes)
Introduction to Turtle Beach in Hikkaduwa
Turtle Beach is situated on the Galle Road in Hikkaduwa. The beach in Hikkaduwa is very popular for sea turtles. The turtles crowd around the area heading left from the main beach until a rocky division is reached. There are steps leading down to a small piece of beach in front of Hikka Tranz by Cinnamon Hotel where the turtles like to hang out.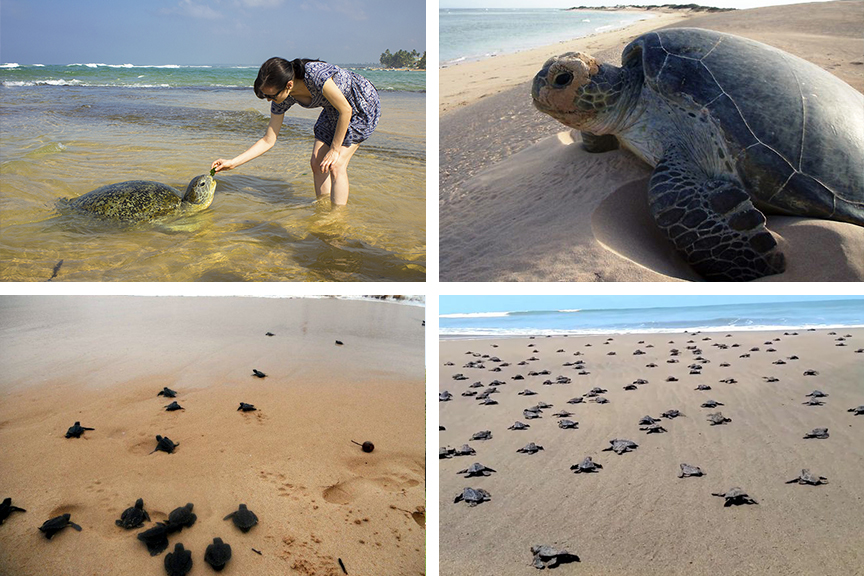 Getting to know wild turtles in Hikkaduwa
The Turtle Beach in Hikkaduwa is a popular place to find the local wild turtles and can be spotted by snorkelling over here all year round. These wild turtles roam freely and feed on the seaweed and lay their eggs for many years.
Getting to Turtle Beach
From Hikkaduwa travel approximately 0.7 km along the Hikkaduwa – Baddegama Road and turn to the Galle Road. Travel approximately 1 km along the Galle Road to reach the Turtle Beach.
Google Location