Distance from Anuradhapura – 5.6 km (11 minutes)
Introduction to Toluvila Ruins
Toluvila Ruins are situated at the Toluvila Aramic Complex in Anuradhapura. The monastery belongs to the end of the Anuradhapura era which is from 7th century to 9th century. It is located just outside the city and is believed to be the place where Mahinda Thero took shelter when he was travelling from Chethiya Pabbatha to Maha Vihara in the 3rd century BC. The site does not have a proper name and has hence been named Toluvila, which is the village it is located in.
Samadhi Statue of Toluvila Ruins
The most prominent feature of the Toluvila ruins is Buddha statue in the Samadhi posture, which is renowned as one of the best Samadhi statues in Sri Lanka, along with the famed Samadhi Statue in Mahamevnawa Gardens in Anuradhapura. The Samadhi Statue belonging to Toluvila Ruins has now been moved to the National Museum in Colombo. It is 1.75 m in height and is made of granite. The Toluvila Ruins bear evidence of a magnificent image house which would have existed in the Anuradhapura era.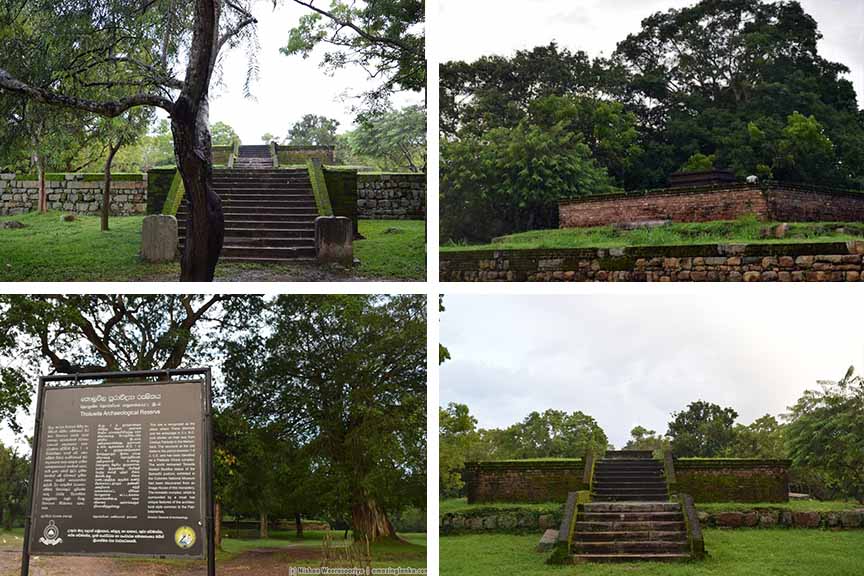 Getting to Toluvila Ruins
From Anuradhapura travel along Bulankulama Disawa Mawatha and Harischandra Mawatha upto the village of Toluvila to reach the Toluvila Ruins in Anuradhapura.
Google Location