Distance from Kandy – 12.7 km (30 minutes)
Introduction to Temple of Gadaladeniya
Gadaladeniya Vihara (Temple) is a Buddhist temple situated in Pilimathalawa, Kandy. It is situated about 12.5 km to the west of Kandy and 3 km from the Lankathilake Temple. It is one of the largest rock temples in Sri Lanka. It was built in 1344 by King Buvanekabahu IV. The temple was built by a South Indian architect, Ganesvarachchari and hence has a South Indian touch in its design.
Featured of Gadaladeniya Vihara
Gadaladeniya Vihara is also known by the names of Saddharmatilaka Vihara and Dharma Kirthi Vihara. The rock outcrop, upon which the temple stands, has a carved inscription with details of the construction of the temple. The temple consists of a main shrine and a second shrine. The latter is named as "Vijayothpaya" or "Vijayantha Prasada" which is named after the mythical palace of god Indra. This shrine was constructed by King Parakramabahu V, after the construction of the main shrine.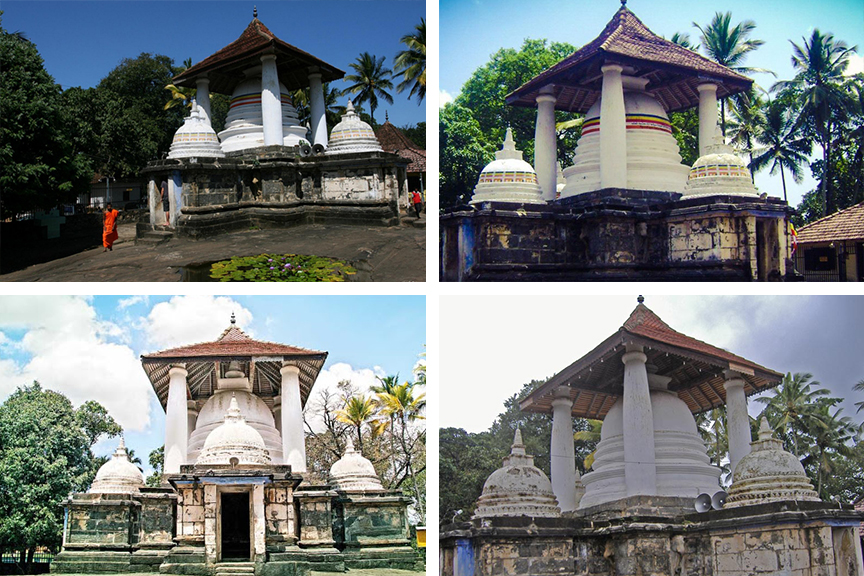 Getting to Temple of Gadaladeniya
From Kandy travel along the Colombo – Kandy Road passing Peradeniya up to Pilimathalawa. Travel along the Gadaladeniya Road to reach the Temple of Gadaladeniya at the Gadaladeniya junction.
Google Location