Distance from Kandy – 69.6 km (2 hours 09 minutes)
Seven Virgin Hills, also known as Saptha Kanya, is a seven-peak mountain range which is situated in Maskeliya in the central highlands of Sri Lanka. It is located close to the Laxapana Falls and is considered to be one of the best hiking places in the country. It is surrounded by lush greenery and a climb to the peak gives amazing views of the surrounding valleys. Sadly, it is also renowned for a tragic incident in which a plane carrying pilgrims crashed, killing hundreds aboard, in 1974.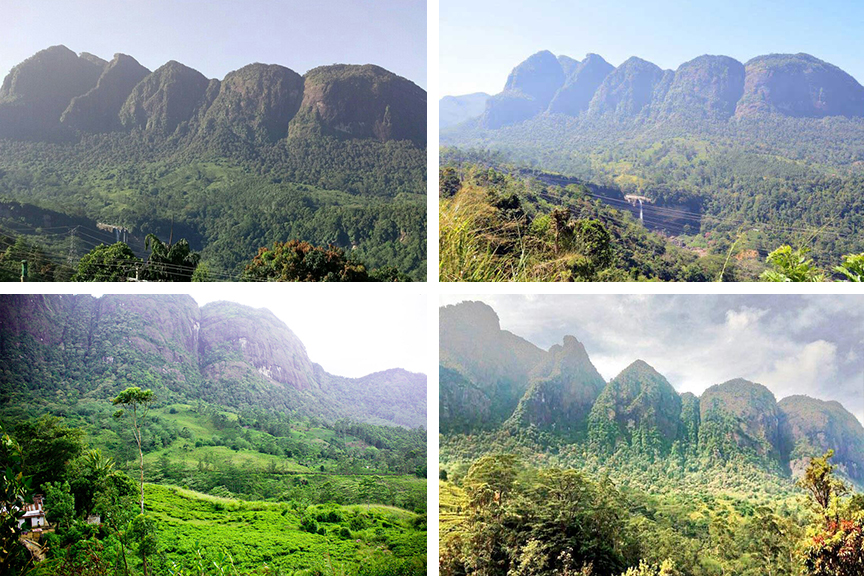 Getting to Seven Virgin Hills
From Kandy travel along the Gampola – Nawalapitiya Road, Nawalapitiya – Kotmale Road and Norton – Maskeliya Road passing Pilimathalawa and Nawalapitiya up to Maskeliya to reach the Seven Virgin Hills.
Google Location