Distance from Matale – 62.6 km (1 hour 24 minutes)
Sera Ella Waterfall is situated in Dumbara jungle near Laggala town of the Matale district. It stands at a height of 10 meters. Its name is derived from the species of fish "Sera" that inhabits the water. Some say that the name is derived from the beauty of this waterfall which is similar to the leaves of a Sera tree (Lemongrass) hanging down. The fall is at its fullest during the monsoon season from November to March.
Sera Ell Waterfall is formed by the waters of Kitul Canal which runs down Kaudagammana peak and the Hunumadala River. It is separated into two sections as it falls down the face of the rock and is visible from the Dumbara jungle. There is a cave behind the Sera Ella Waterfall. Steps have been cut to reach this cave which can be safely reached even when the waterfall is at full flow.
Getting to Sera Ella Waterfall
From Matale take the Kandy Road and go past Thotagamuwa and Naula up until you reach Laggala. From Laggala travel to Illukkumbura to find the Sera Ella Waterfall.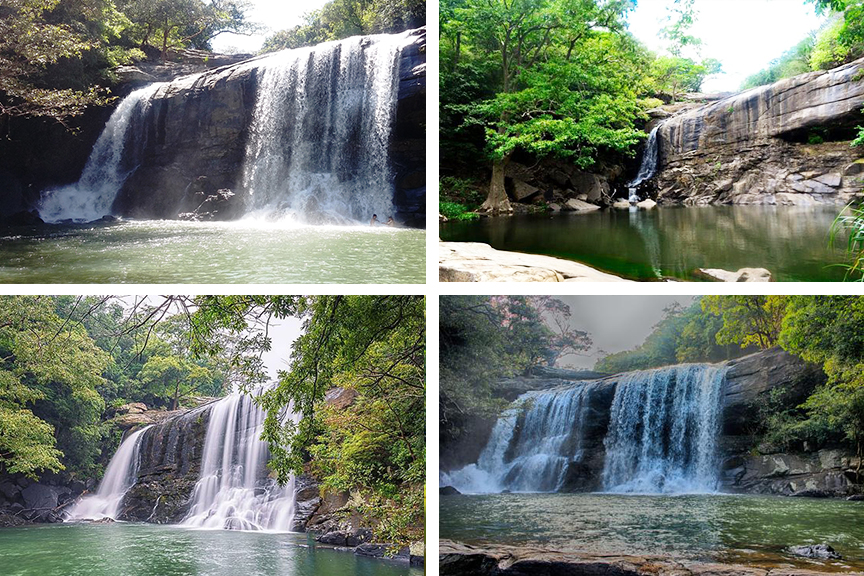 Google Location