Sembuwatta Lake
Distance from Matale – 22.7 km (1 hour 18 minutes)
Sembuwatta Lake is situated in Elkaduwa in the Matale district. It is located close to the Campbell's Lane Forest Reserve in Matale. This is a man-made lake created from natural spring water and adjacent to it is a natural swimming pool as well. The lake is 9m to 12m in depth and produces electricity for the villagers living close by. Its surface elevation is approximately 1,074 m.
Beautiful surroundings of Sembuwatta Lake
At present, the Sembuwatta Lake belongs to the Elkaduwa Plantations. Although it is a man-made lake, the surrounding natural beauty of the lake is breathtaking. The road to the lake is quite tough to drive on. So a vehicle suitable for driving on such terrain is recommended. Sembuwatta Lake is surrounded by pine trees and tea-covered slopes and looks very relaxing.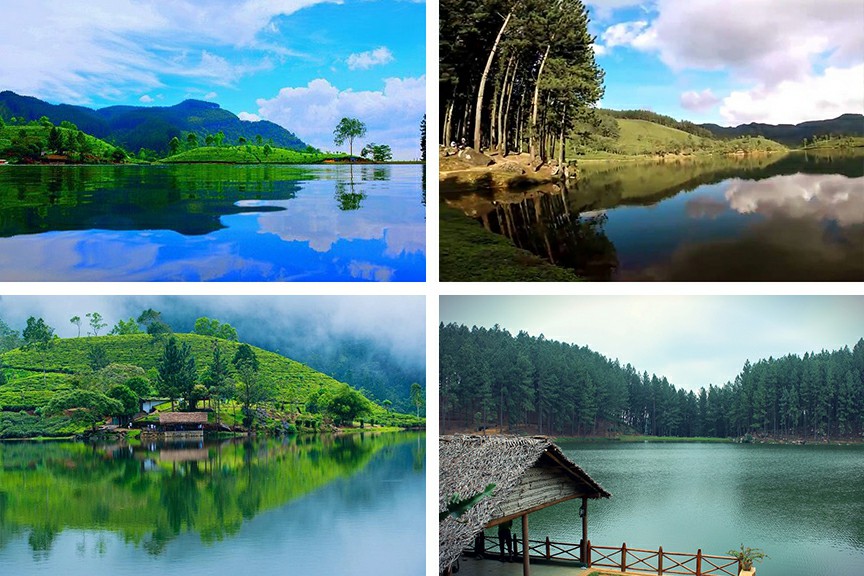 Getting to Sembuwatta Lake
From Matale take the Kandy Road and go past Ukuwela up to Elkaduwa. Travel along Sembuwatta Lake Road to reach the Sembuwatta Lake.
Google Location