Distance from Tangalle – 97.3 km (1 hour 31 minutes)
Sella Kataragama Temple is situated a few kilometers away from the main Kataragama city, in the southern part of the island. It is one of the main attractions visited by many who come for pilgrimage to Ruhunu Maha Kataragama Devalaya. It is believed that Hindu god Skanda married Valli amma with the help of his brother Lord Ganesh, at this location. To this day, newly married couples come to visit the temple of Valli Amma, to obtain blessings for the new life.
Sella Kataragama temple complex lies across the Menik River. The area consists of a number of temples including Siva Kovil, Ganapathi Kovil, Kataragama Kovil, Lakshmi Kovil, Valliamma Kovil, Saman Devalaya and Mahasen Viharaya, which is a temple dedicated to king Mahasen.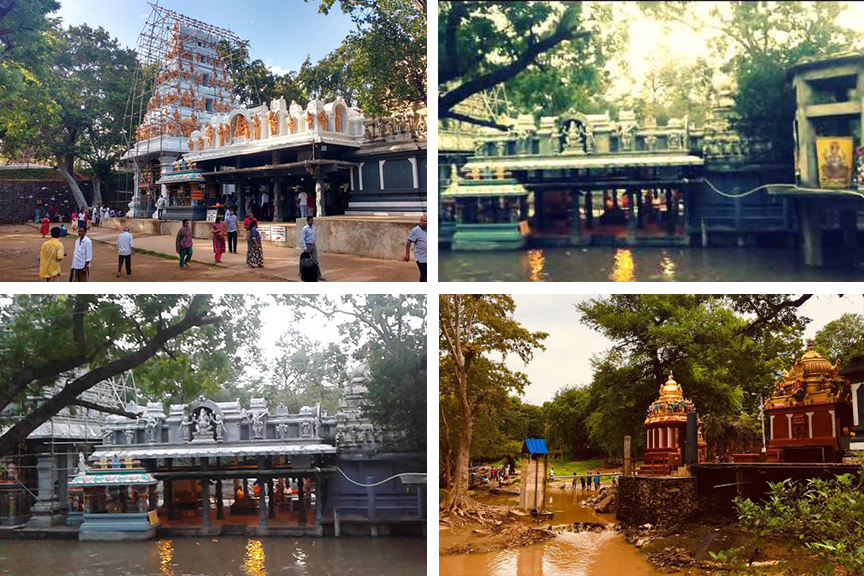 Getting to Sella Kataragama Temple
From Tangalle travel along the Southern Expressway, Colombo – Galle – Hambantota – Wellawaya Highway, Kataragama-Sella Kataragama Road and Thanamalwila Road passing Beliatta, Padalangala and Mattala up to Kataragama to reach the Sella Kataragama Temple which is situated in Kataragama.
Google Location