Distance from Anuradhapura – 9.2 km (19 minutes)
Samadhi Buddha Statue is situated at Mahamevnawa Gardens in Anuradhapura. The statue depicts Lord Buddha in the "Dhyana Mudra" which is the seated position of meditation. Found in 1886, the Samadhi Buddha Statue is 7 feet 3 inches in height. It is built from dolomite marble while being similar in many ways to the Toluvila statue which also belongs to the same era. The statue dates back to around 4th-6th century. The Samadhi Buddha Statue is regarded as one of the finest Buddha statues in Sri Lanka.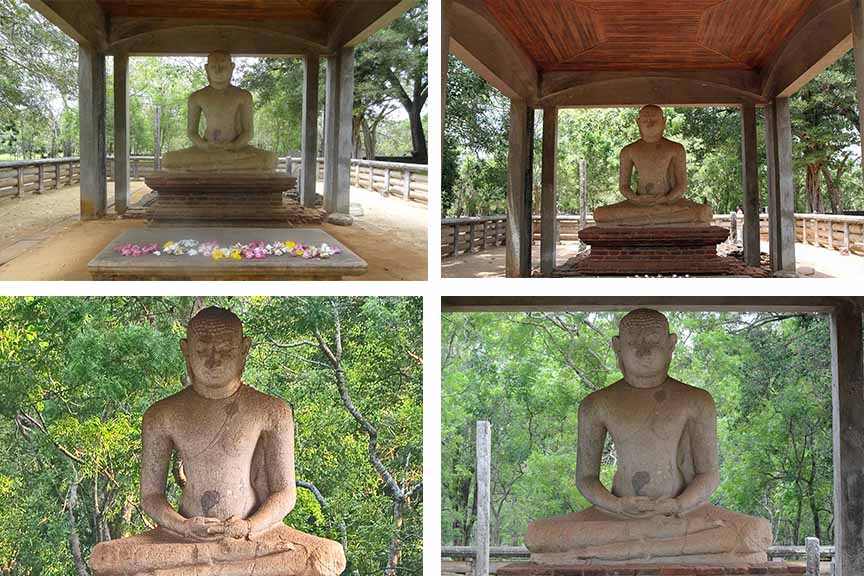 Getting to Samadhi Buddha Statue
From Anuradhapura travel along the Puttalam – Anuradhapura – Trincomalee Highway to reach the Samadhi Buddha Statue which is situated at Mahamevnawa Gardens along Watawandana Road in Anuradhapura.
Google Location