Distance from Kandy – 65.0 km (1 hour 47 minutes)
Salgala Aranya Senasanaya is a Buddhist temple which is situated close to Warakapola. It is a picturesque monastery which is located in a very calm environment surrounded by the forest. This natural forest reserve extends over 600 acres in total. There are many valuable herbal plants in this forest. The Salgala monastery consists of 18 rock caves and is linked to the life of King Walagamba.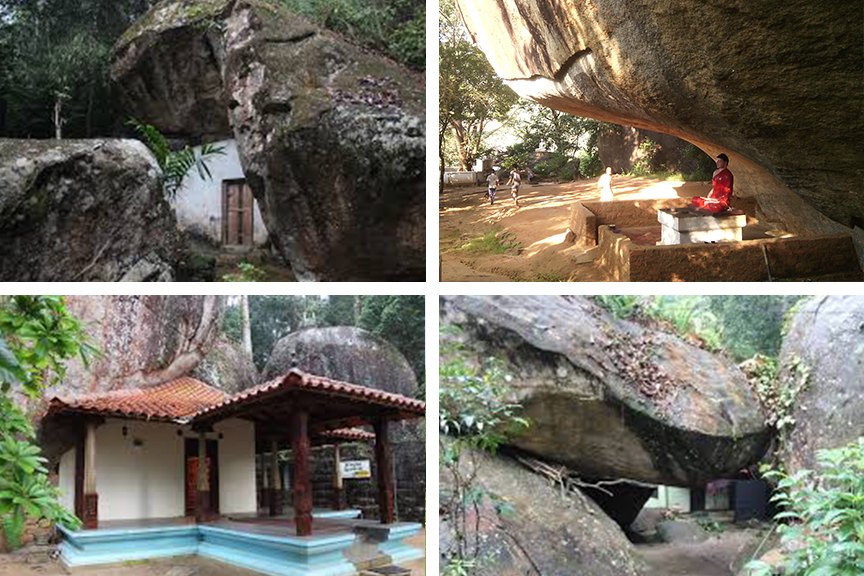 Getting to Salgala Aranya Senasanaya
From Kandy travel along the Colombo – Kandy Road passing Peradeniya, Kadugannawa, Mawanella, Kegalle and Galigamuwa up to Nelundeniya. Then travel along the Nelundeniya-Tuntota-Galapitamada Road passing Dedigama and Galapitamada to reach the Salgala Aranya Senasanaya.
Google Location