Distance from Galle – 8.4 km (26 minutes)
Rumassala South Beach is situated along with the Rumassala hill in Unawatuna. It is also known as Jungle Beach and is situated in close proximity to the Galle-Matara main road. The beach can be identified easily along with the hills where there is a small temple on its peak and lush greenery in the surrounding forest. This large peace pagoda in the middle of the jungle was gifted by a Japanese monk in 2005. Rumassala is an area with a historic and legendary background.
It is a small beach usually crowded with tourists and locals. However, it is far less crowded than the main beach in Unawatuna. There are small restaurants in the area and it has a good atmosphere.
The Rumassala South Beach is rich in biodiversity and the reef acts as a protected sanctuary and serves as a major archaeological site. It is a well-known place for fishing and is also suitable for swimming.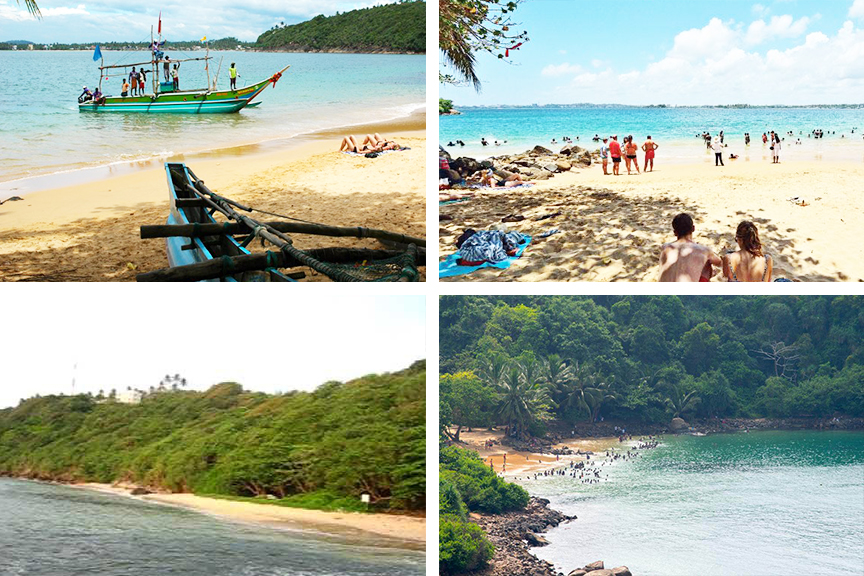 Getting to Rumassala South Beach
From Galle take the Galle – Udugama Road up until Magalle. From there go along the Matara Road past Katugoda up until you reach Unawatuna. At Unawatuna turn to Welle Dewalaya Rodd and then turn slightly left to Yaddehimulla Road where you can go down to the Rumassala South Beach.
Google Location