Distance from Galle – 5.8 km (16 minutes)
Introduction to Rumassala Sanctuary
Rumassala Sanctuary is a popular tourist destination situated in Jungle Beach Road, Unawatuna, Galle. The sanctuary is a botanical paradise with rare plants and medicinal herbs as well as endemic species of birds. It is located surrounding the legendary Rumassala hill which is connected with the epic "Ramayana". Rumassala is believed to be a part of Himalayas.
Rumassala Sanctuary: Historical importance
The "Ramayana" describes that one piece of the Himalayan Mountain was dropped here by Hanumantha. It is also known to be one of major and historic places which was used for transporting major quantities of spices, minerals and precious stones for long voyages thousands of years ago. There is a small cemetery close to the sanctuary which is known to be a resting place for many British Civil servants and sailors of the time.
Getting to Rumassala Sanctuary
From Galle travel along the Matara Road passing Dewata up until Unawatuna to reach the Rumassala Sanctuary.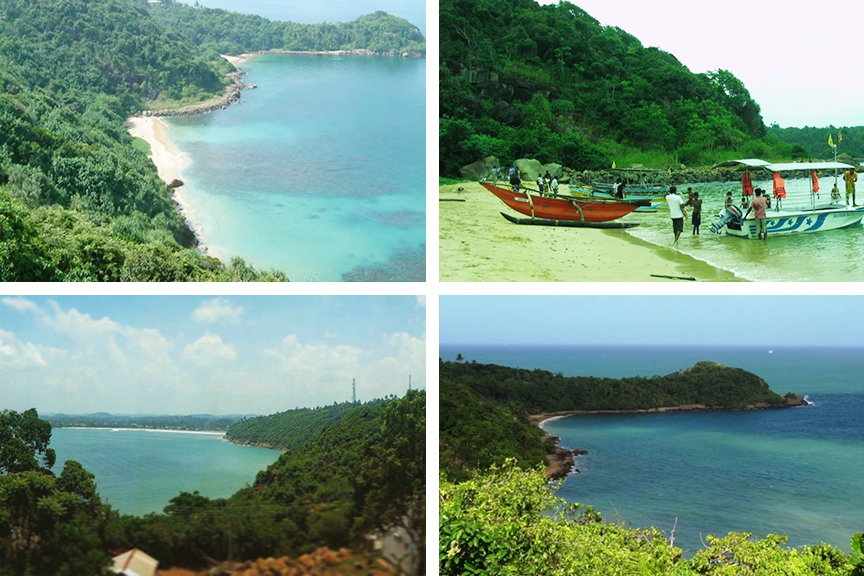 Google Location