Distance from Kandy – 64 km (2 hours 12 minutes)
Rukmal Ella Falls are situated in the Bulathkohupitiya – Dedugala Road in Kegalle district. This is a 10 meter waterfall which is best viewed and easily seen from the main road. It is 45 km away from Kitulgala, which is popular for white water rafting.
Rukmal Ella Falls is made out of a tributary of Ritigaha Oya, which later joins the Kelani River. During the rainy season the water of the falls comes up to the bridge rail sprinkling water onto viewers from the roadside.
Getting to Rukmal Ella Falls
From Kandy take the Colombo – Kandy Road and go past Peradeniya, Mawanella, Kegalle, Moronthota, Udugoda up until Bulathkohupitiya. Turn to Bulathkohupitiya – Dedugala Road and go about 900 meters down this road to find Rukmal Ella Falls.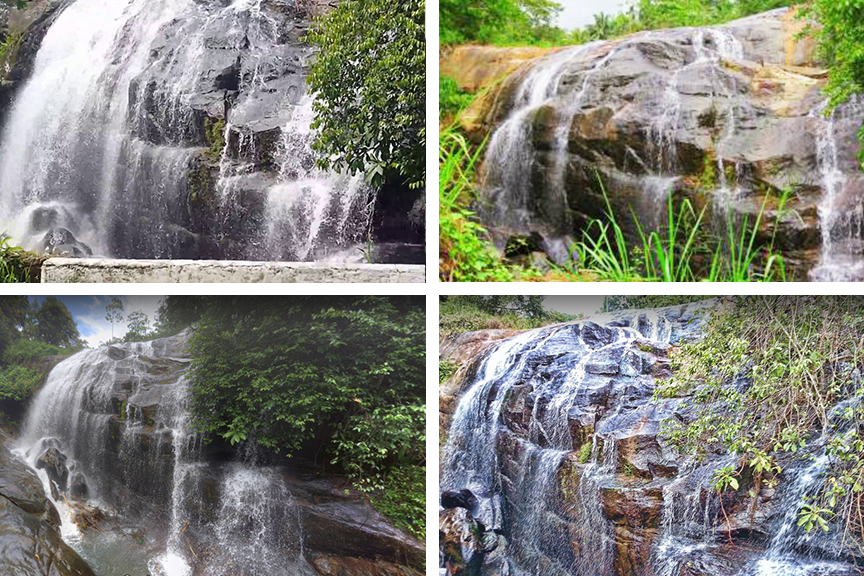 Google Location