Distance from Kandy – 71 km (1 hour 59 minutes)
Introduction to Rathna Ella Fall
Rathna Ella Fall is situated in Rathna Ella Village – Hasalaka, Mahiyanganaya. This beautiful waterfall stands at a majestic height of 111 meters. It is the 9th highest waterfall in Sri Lanka. The Hasalaka Oya which starts from the famous Knuckles mountain range creates this waterfall.
Rathna Ella Fall: An important waterfall in Hasalaka
The Rathna Ella Fall is very important for the villagers in Hasalaka and the surrounding area because it provides water for irrigation work and paddy cultivation. It provides enough water to assist 200 farmers to earn a living in paddy cultivation. "Rathna Ella" translates to "field of gems" and it is indeed a suitable name for the waterfall due to the important role it plays within the village. Rathna Ella is also known to be one of the highest waterfalls in the Kandy region.
Getting to Rathna Ella Waterfall
From Kandy travel along the Kandy-Mahiyangane-Padiyatalawa Road passing Pallekele, Digana, Teldeniya, Ududumbara and Gurulupotha until Hasalaka. Travel approximately 2 km along the Hasalaka – Eldamporuwa Road to reach the Rathna Ella Fall.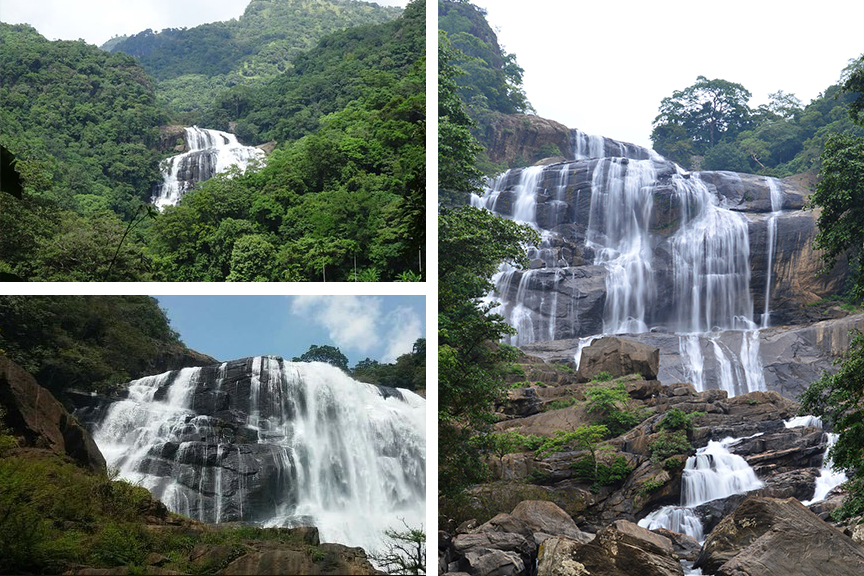 Google Location