Distance from Anuradhapura – 51.5 km (1 hour 15 minutes)
Ras Vehera Buddha Statue is a large Buddha statue which is situated close to the famous Aukana Buddha Statue in the North Central province of Sri Lanka. The statue is also known as Sesseruwa. The height of the statue is about 12 – 13 m. The statue bears signs of being incomplete. The final touches have not been applied to the robe of the Buddha. The pedestal on which the Buddha is standing has not been elaborately carved and one ear also remains incomplete. The Ras Vehera Buddha Statue depicts the "Abhaya Mudra" or "freedom from fear".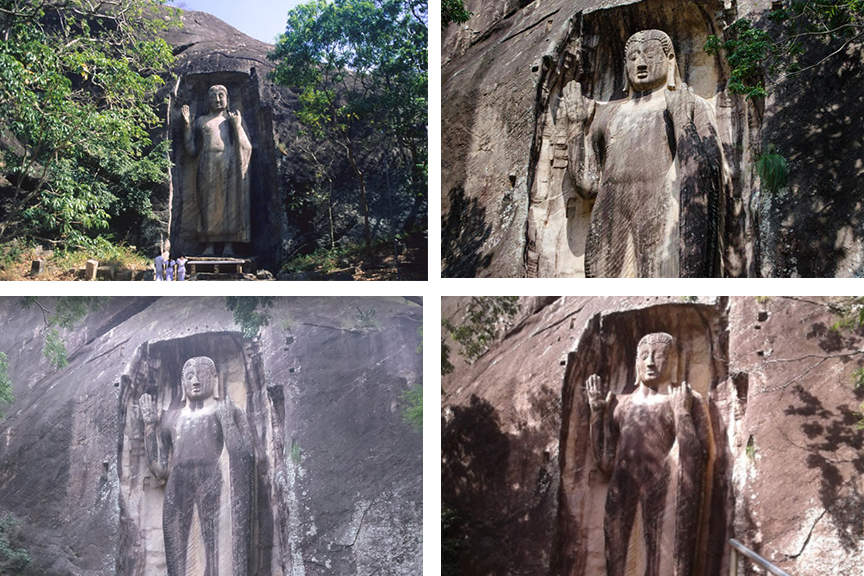 Getting to Ras Vehera Buddha Statue
From Anuradhapura travel along the Puttalam – Anuradhapura – Trincomalee Highway and the Andarawewa – Balaluwewa Road. Turn to Meegalewa Road and travel along this route to reach the Ras Vehera Buddha Statue.
Google Location