Distance from Kandy – 42.2 km (1 hour 23 minutes)
Rangala Natural Pool is a beautiful natural situated in Rangala in the central province of Sri Lanka. The village of Rangala is situated approximately 15 km off Teldeniya. Although this natural pool looks inviting with its crystal clear water, it has a depth of over 30 feet which makes it a dangerous pool to swim in. The location of the Rangala Natural Pool is marked by a small bridge over the Kotaganga, originating from the Knuckles Mountain Range and the pool can be seen above the bridge.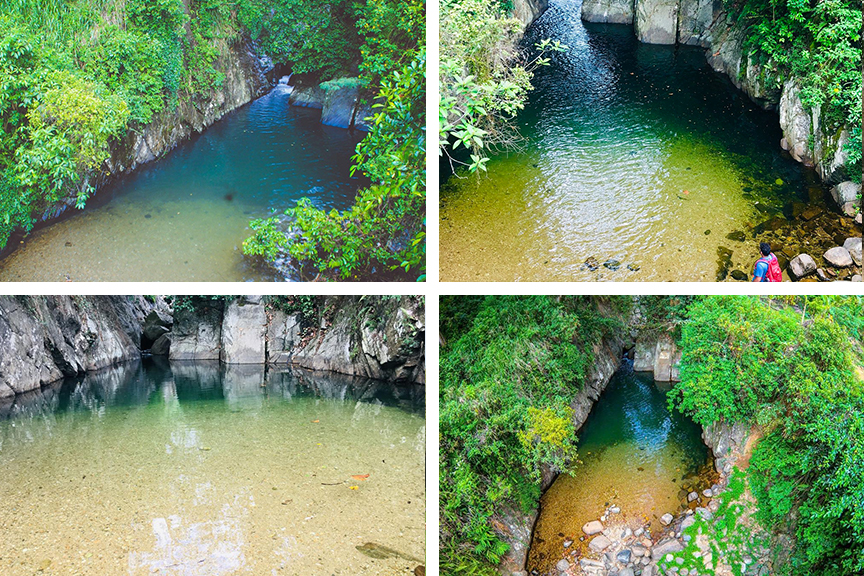 Getting to Rangala Natural Pool
From Kandy travel along the Kandy-Mahiyangane-Padiyatalawa Highway passing Tennekumbura, Pallekele, Balagolla, Digana and Teldeniya until Rangala. Travel approximately 6.2 km along the Rangala Road to reach the Rangala Natural Pool.
Google Location