Distance from Kalpitiya – 45.0 km (50 minutes)
Puttalam Beach Park is situated along the Puttalam – Colombo Road in Puttalam. It is a great place to relax with friends and family. The place has a great atmosphere to it along with benches kept at the side so that people can sit to have a break. The cool breeze together with the great view of the sea makes it the ideal place to watch the sunset over the Puttalam coast. It is a well maintained beach park with adequate refreshment stalls making it a suitable place for entertainment in Puttalam.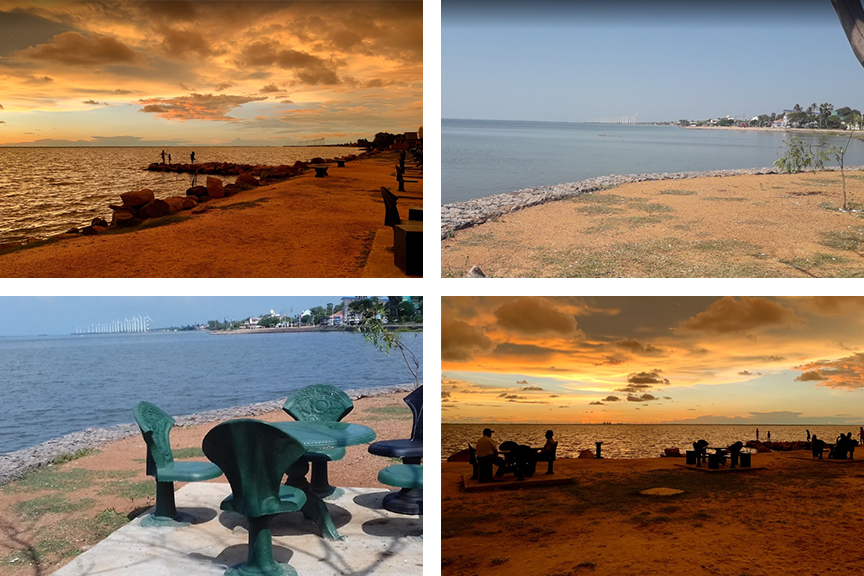 Getting to Puttalam Beach Park
From Kalpitiya travel along the Palavi-Kalpitiya Road passing Etalai and Norochcholai up to Palaviya. Then turn to Puttalam – Colombo Road and travel approximately 5.3 km along this route to reach the Puttalam Beach Park.
Google Location