Distance from Anuradhapura – 16.4 km (21 minutes)
Purana Gama is a cottage village which is situated in Nochchiyagama, Anuradhapura. Guests can experience the contemporary Sri Lankan village lifestyle at this location. Purana Gama consists of a Kadamandiya which is made up of a variety of restaurants. Other interesting sites at Purana Gama include the Gamey Pansala (temple), Game Nadu Sabhawa (courts) and Guru Gedara (school) etc. The place also has accommodation in a separate area with houses of names such as Korale Gedara, Wele Gedara and Govirala Gedara etc. Purana Gama surrounded in lush greenery is the perfect place to experience the traditional way of living in a Sri Lankan village.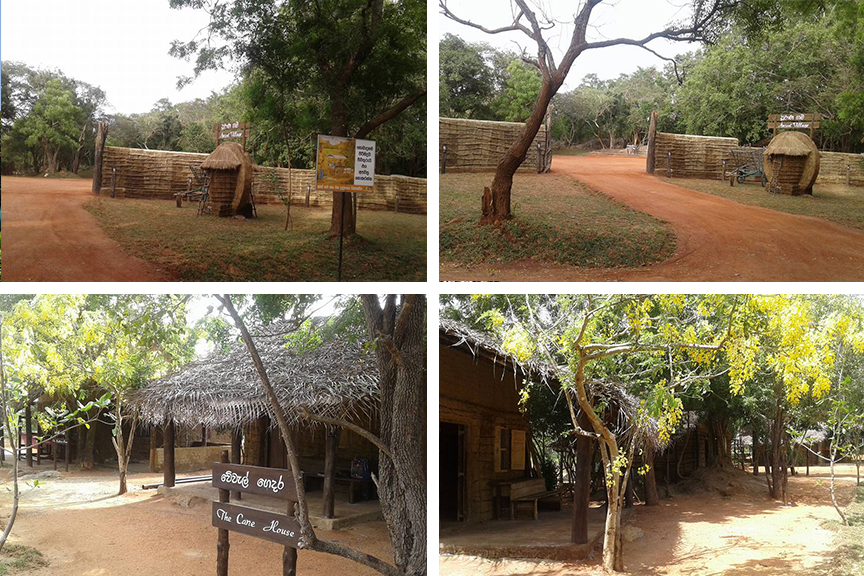 Getting to Purana Gama
From Anuradhapura travel along the Puttalam – Anuradhapura – Trincomalee Highway up to Nochchiyagama to reach the Purana Gama which is situated along Gala Yaya Road in Andara Wewa, Nochchiyagama, Anuradhapura.
Google Location