Distance from Kandy – 39.7 km (1 hour 16 minutes)
Pinnawala Ape Gama is a theme park which is situated in Rambukkana. It is also known as Pinnawala Iperanigama Theme Park. At Pinnawala Ape Gama, visitors get a chance to delve in to the ancient village setting of Sri Lanka. It was constructed on a four-acre land close to the Pinnawala Elephant Orphanage. Features of the theme park include Kammal Gedara, Govi Gedara, Wadu Gedara, Weda Gedara, Arachchige Gedara, Kopi Kade, replicas of rivers, paddy fields and dagoba etc. Visitors can also gain knowledge of the life styles of ancient farmers which were based on tanks and temples as well as observe various industries in villages such as pottery and steel.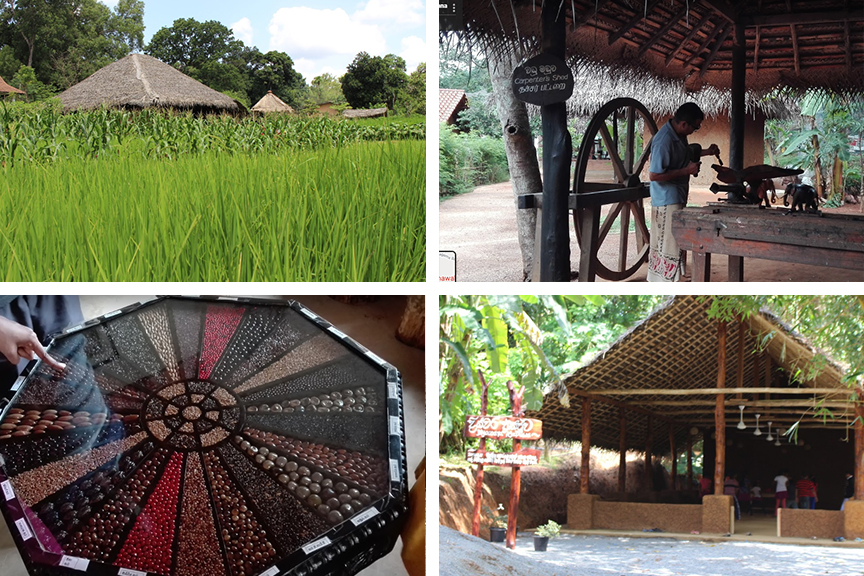 Getting to Pinnawala Ape Gama
From Kandy take the Colombo – Kandy Road and go past Peradeniya, Pilimathalawa, Kadugannawa and Mawanella up to Rambukkana. At Rambukkana continue on the Kegalle – Rambukkana Road until you reach Pinnawala where the Pinnawala Ape Gama theme park is situated.
Google Location