Distance from Trinco – 13.9 km (21 minutes)
Pigeon Island National Park is situated on Nilaveli Beach Road in Trincomalee. It is one of the two marine national parks in Sri Lanka. It is spread out on a total area of 471.429 hectares and has some of the best remaining coral reefs of Sri Lanka. Pigeon Island was designated as a sanctuary in 1963 and is the 17th national park in Sri Lanka. It consists of two islands, large pigeon island and small pigeon island. It is governed by the Department of Wildlife Conservation.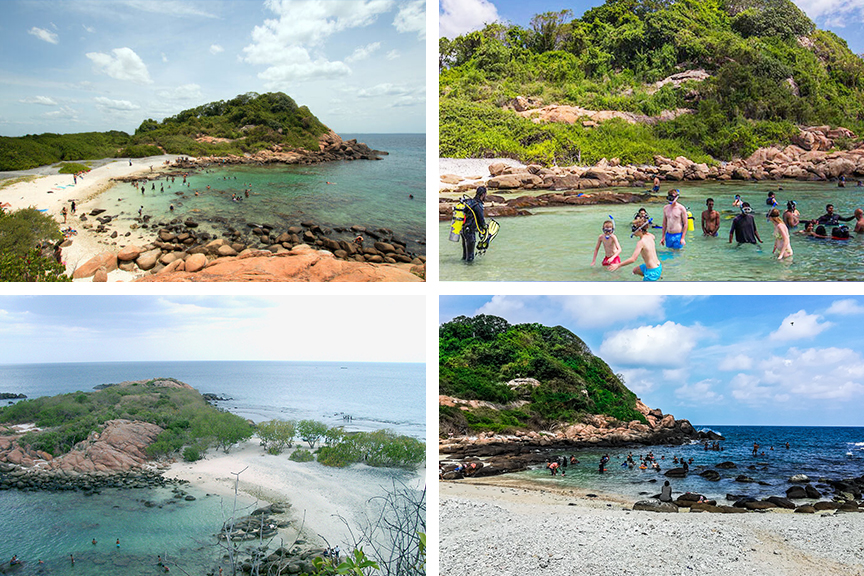 Getting to Pigeon Island National Park
From Trinco go along Pulmoddai Road up until Nilaveli. Turn to Nilaveli Beach Road to find the Pigeon Island National Park and its ticket office.
Google Location