Distance from Mirissa – 2.4 km (7 minutes)
Introduction to Petti Petti Mirissa
Petti Petti Mirissa is a boutique container hotel & restaurant that is located in the Petti Petti village in Mirissa. The beachside restaurant serves a variety of international cuisines, and refreshing beverages. Its dishes are made using fresh home grown produce that promotes healthy living. The restaurant facilitates special diets including vegan and gluten-free meal options. A variety of meals are available for breakfast, lunch, and dinner.
Guests can enjoy free Wi-Fi and parking facilities at the restaurant. It provides outdoor seating to enjoy picturesque views of sunset over the Indian Ocean. The restaurant also offers special discounts and promotions, so it is always better to check on these prior to doing any reservation.
Petti Petti Mirissa Hotel & Restaurant Features
Petti Petti Mirissa is made in convertainer style that is modern, comfortable and eco-friendly. It is a novel concept in the hotel industry in Sri Lanka and has managed to captivate the guests that stay in the hotel. The hotel features an infinity pool overlooking the Indian Ocean.
Petti Petti Mirissa restaurant is full of energy and vibes from locals and foreigners coming from all parts of the world. The restaurant organizes numerous events throughout the year, especially in the weekends and during the season. Numerous musical events featuring talented DJs and musicians keep the guests entertained while they enjoy a delicious cuisine of their choice. Guests can enjoy a variety of mocktails, cocktail, and drinks during the Happy Hour, all five days of the week. Guests always leave comments of the atmosphere and ambience at Petti Petti which has never failed to impress them.
Petti Petti Village
Petti Petti Mirissa is well-known for its serving delicious seafood dishes. Located in the southern coast of Sri Lanka, Petti Petti is a small fishing village in Mirissa. The village is well-known for its fishing community and friendly villagers always welcoming visitors with a smile on the face. Petti Petti village consist of beautiful beaches with waves ideal for swimming and windsurfing.
Explore Mirissa
While staying at Petti Petti Mirissa, guests can explore this beautiful area with numerous activities to do and adventures to partake in. Some of the highlights of Mirissa include exploring Secret Beach, Parrot Rock, Coconut Tree Hill, Galle Fort, Unawatuna, Weligama and going on whale watching. The hotel can make arrangements for guests to explore Mirissa and the nearby towns of Unawatuna, Weligama, and Galle Fort.
Getting to Petti Petti Mirissa
From Mirissa travel along the Colombo – Galle – Hambantota – Wellawaya Road to reach Petti Petti Mirissa.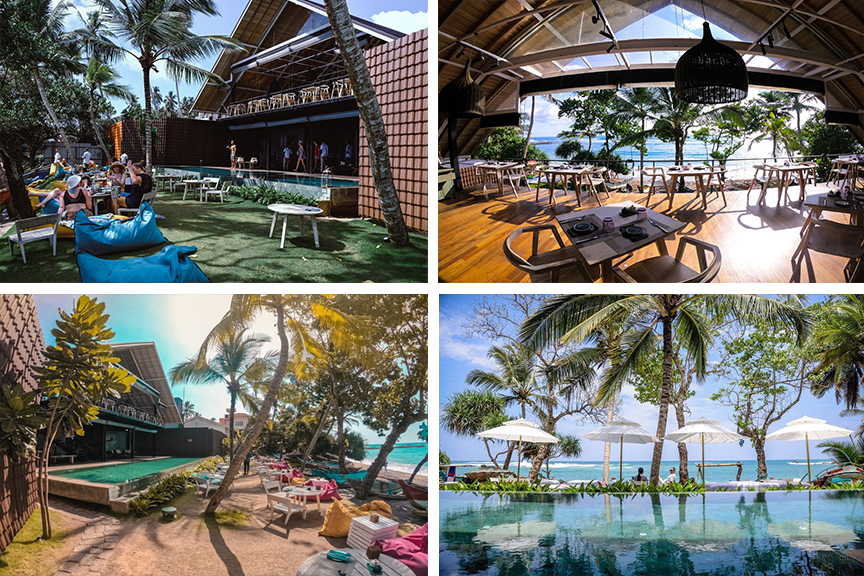 Google Location