Distance from Colombo – 45.5 km (1 hour 12 minutes)
Pettagankanda is a unique type of rock formation with a Buddhist temple at the top of it, situated in Wathurugama along the Colombo – Kandy Road. It is known by many name such as "Pettagan Gala", "Petta Gam Kanda", "Pethagangala", "Petti Gala" etc. A small stupa named "Pettagankanda Aranya Senasanaya" is situated on the top of this balancing rock which touches the ground at a few small spots. It is very similar to the Golden Rock in Burma. There is a cave situated at the steep slope below the rock which is inhabited by bats.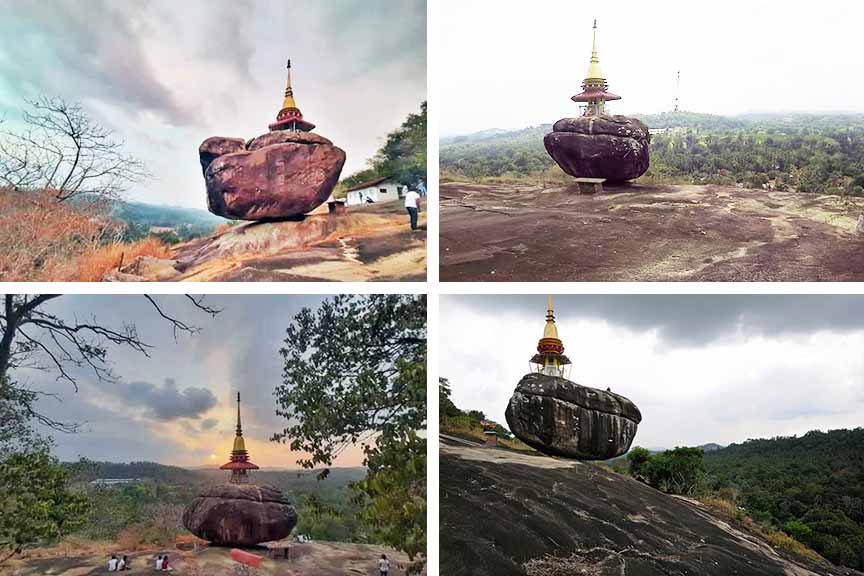 Getting to Pettagankanda
From Colombo travel along the Colombo – Kandy Road passing Wattala and Kadawatha up to Yakkala. Travel along the Yakkala – Radawana Road up to Wathurugama to reach the Pettagankanda.
Google Location