Distance from Colombo – 61.8 km (1 hour 47 minutes)
Mitirigala Nissarana Vanaya is a meditation monastery which is situated in Mitirigala in the Western Province. The monastery was established in 1967 under the strict forest tradition in Sri Lanka. Its founder Asoka Weeraratna, later ordained as Most Venerable Mitirigala Dhammanissanti Maha Thero, at this monastery. It is one of the most reputed meditation monasteries in the country due to its secluded life.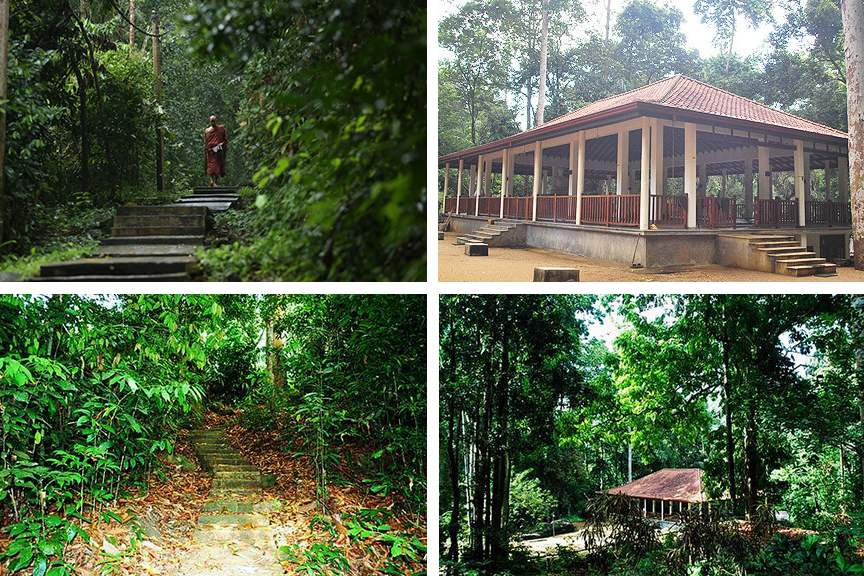 Getting to Mitirigala Nissarana Vanaya
From Colombo travel along the Outer Circular Expressway, Hanwella – Malwana Road, Delgoda – Pugoda Road, Hanwella – Kirindiwela – Urapola Road and Dangalla – Mitirigala Road passing Wattala, Kadawatha, Kaduwela, Dompe and Pugoda up to Mitirigala to reach the Mitirigala Nissarana Vanaya which is situated along Mitirigala Nissarana Aranya Road in Mitirigala in the Western Province.
Google Location