Distance from Mirissa – 2.9 km (9 minutes)
Whale Watching in Mirissa
Whale watching is common in the small fisheries town of Mirissa in the southern province. There are many boat operators which go on whale watching tours on a daily basis. Boat tours last 3-5 hours and include food and drinks as well. There are many kinds of whales and dolphins in Sri Lanka including blue whale, bryde whale, sperm whale and spinner dolphins.
Whale Watching Season
Whale watching season starts in November and goes until the end of April. The best season to spot the popular blue whale is during March and April. Although whales can be spotted from May to October, the sea is rough during these months and the monsoon hits at it worse from May to June. These months are best avoided for a great whale watching experience. Whale watching tours usually start as early as 6 or 7 in the morning because the sea can get rough in the afternoon.
Price for Whale Watching Tours
Whale watching tour tickets are usually priced at around 6000 LKR and half the price for children below the age of 13. Children below the age of 6 are welcome to tour free of charge.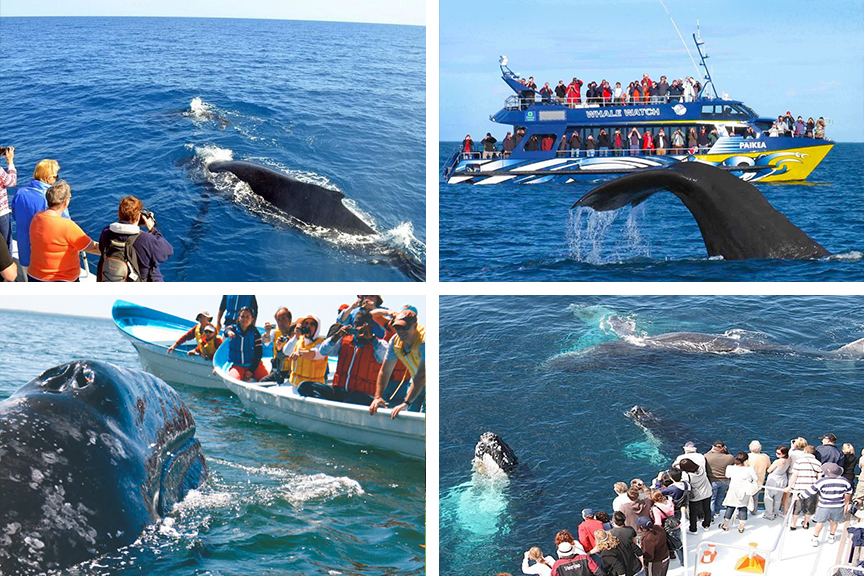 Getting to Whale watching – Mirissa
From Mirisa travel along the Matara Road and turn to Harbour Road to start the tour on Whale watching in Mirissa.

Google Location