Distance from Colombo – 83.5 km (2 hours 25 minutes)
Minee Ella Fall is situated in the Ratnapura district of Sri Lanka. It is a 9 meters fall with a width of 15 – 18 meters. The fall is formed by Galpothawa River and has got its name due to many deaths occurring in here. Minee Ella Fall is also known as "Pankandura Ella".
The Minee Ella Fall is divided into three segments of which the lowest is 9 meters in height. It is not easily accessible as it is surrounded by an area of jungle which is covered in bamboo shoots.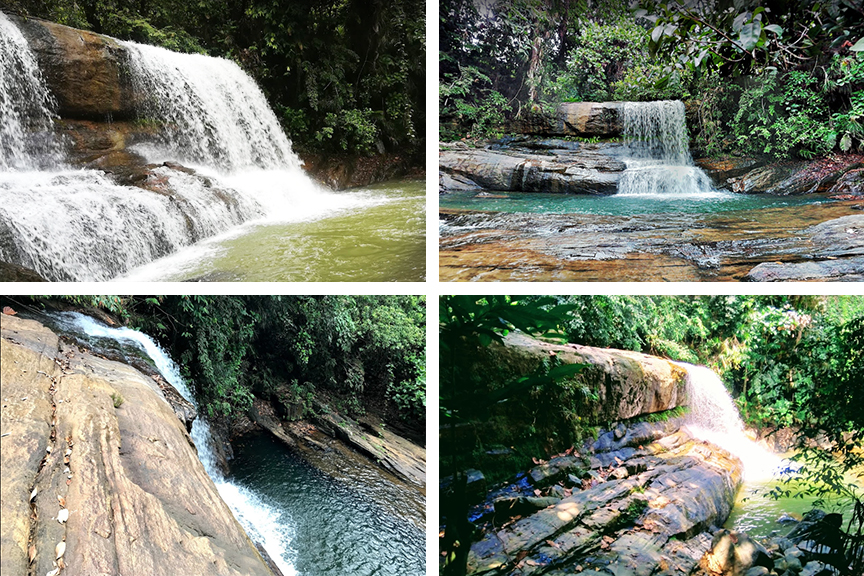 Getting to Minee Ella
From Colombo take the Southern Expressway up to Panadura. Exit from Panadura and take the Horana Road passing Ingiriya and up to Ratnapura. In Ratnapura go down Gavaragiriya Road to find Minee Ella Fall.
Google Location