Distance from Anuradhapura – 16.5 km (24 minutes)
Mihintale is a mountain peak with a religious significance in Mihintale, near Anuradhapura. The place bears historic and religious importance as it was the location of the birth of Buddhism in Sri Lanka. Arahath Mahinda Thero met King Devanampiyatissa and preached Buddhism on a Poson poya day at this location. Buddhists from all parts of the country gather at this location every Poson poya day to observe religious rites. The location has several religious monuments and structures; The Hospital Ruins, Kantaka Chethiya, The Alms Hall, Ambasthala Dagaba and Buddha Statue, The Cave of Arahat Mahinda, Maha Stupa, Aradhana Gala , Naga Pokuna, Kaludiya Pokuna and Sinha Pokuna.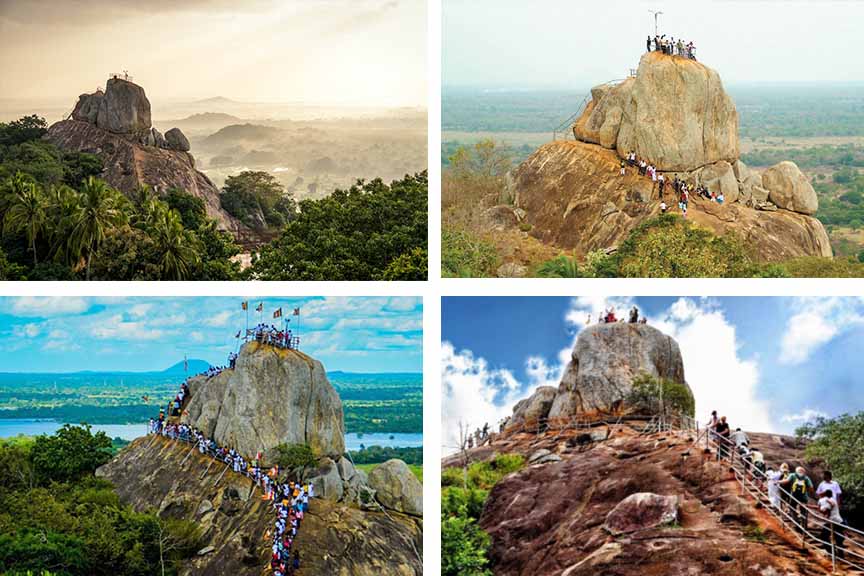 Getting to Mihintale
From Anuradhapura travel approximately 16.5 km along the Puttalam – Anuradhapura – Trincomalee Highway to reach Mihintale.
Google Location