Distance from Kandy – 63 km (2 hours 3 minutes)
Manella Waterfalls are situated in the Kegalle district. Manella Falls consist of two falls with the heights of 20 meters and 6 meters. Both the falls are surrounded by giant ferns and Pandanus tectorious. Villagers believe that there is a magical eel with a golden earring living here and hence the place is guarded by god Manella. The villagers tie religious objects to Nuga trees and chant for rain during droughts as homage to it. History says ancient Sri Lankan King Walagamba (103 BC) took refuge and organised his armies at this fall.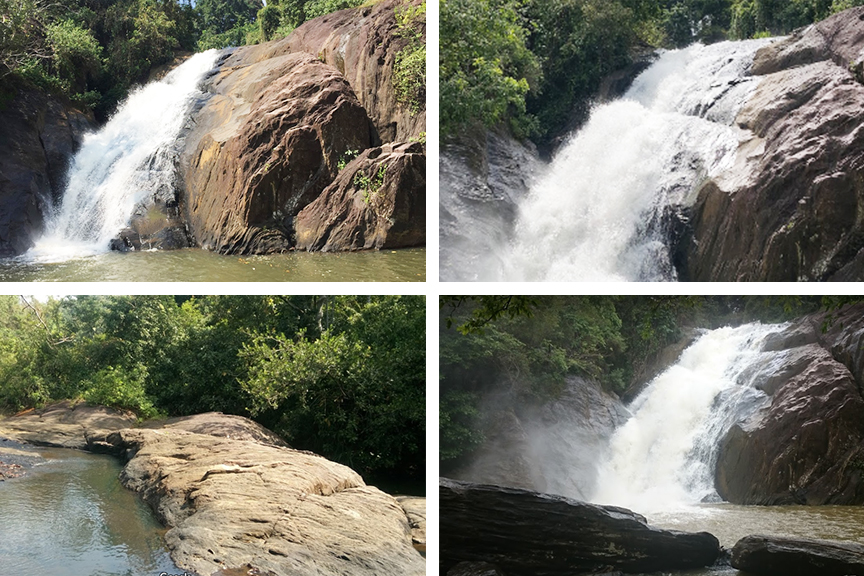 Getting to Manella Waterfalls
From Kandy take the Colombo – Kandy Road up until the Gatambe junction. Go straight from the junction on the Gannoruwa Road and travel towards Galigamuwa. At Galigamuwa turn left on to Galigamuwa-Ruwanwella Road. Continue on towards Weragala Road about 3 km until you reach Manella Waterfalls.
Google Location