Distance from Trinco – 135 km (2 hours 45 minutes)
Mahatma Gandhi Park is a park situated on Bazaar Street in Batticaloa. It is a modern park located along the Batticaloa lagoon waterfront in the heart of Batticaloa which is a popular area for locals and tourists to take a stroll. There is a golden statue of Mahatma Gandhi built to honor this great Indian leader.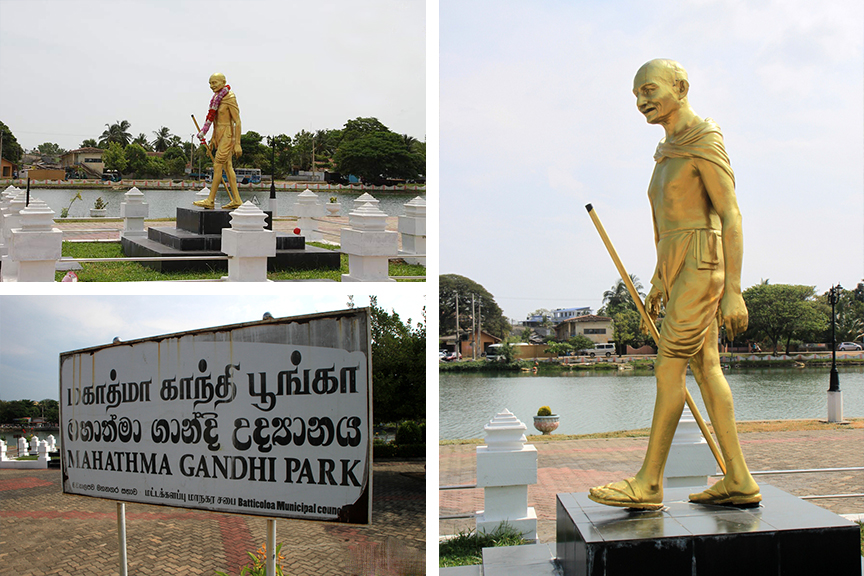 Getting to Mahatma Gandhi Park
From Trinco take the Trincomalee Highway and go past Kinniya, Seruwawila, Kalkudah and Chenkaladi up until Batticaloa. At Batticaloa go down Bazaar Street to find the Mahatma Gandhi Park.
Google Location