Distance from Anuradhapura – 7.9 km (15 minutes)
Mahamevnawa Gardens is an ancient park which is situated in the sacred city of Anuradhapura. It was created by King Mutasiva during his reign from 367 – 307 BC. The king is renowned in Sri Lankan history as the first king who structured a park in the island. King Mutasiva is the son of King Pandukabhaya, who is the founder of the city of Anuradhapura, and father of King Devanampiyatissa. Mahamevnawa is also known as "Mahamegha" which literally translates to "heavy rainfall". There was unusually heavy rainfall at the auspicious time the park was being started which aptly named it this way. Many sacred religious sites are located at the gardens including the Jaya Sri Maha Bodhi, Ruwanweli Maha Seya, Thuparamaya and the Samadhi Buddha Statue.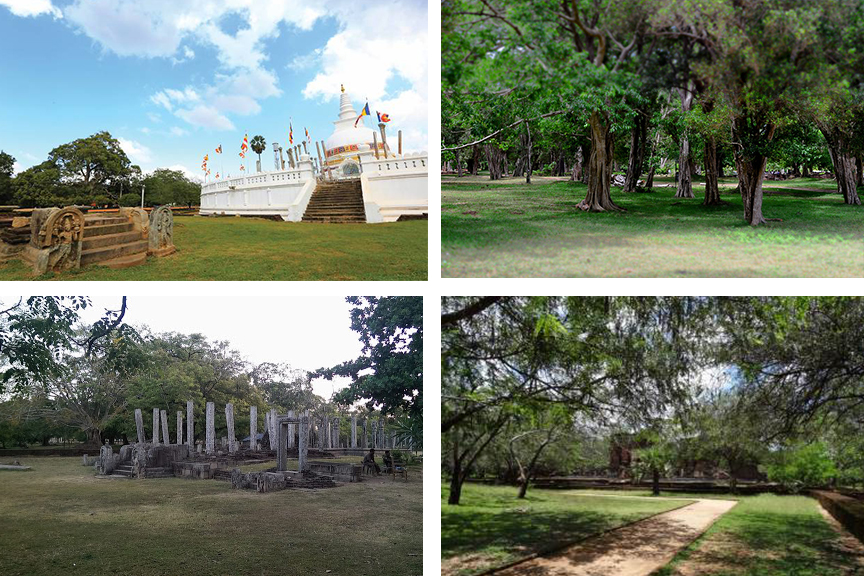 Getting to Mahamevnawa Gardens
From Anuradhapura travel along the Puttalam – Anuradhapura – Trincomalee Highway, Thuparama Mawatha and Anula Mawatha to reach the Mahamevnawa Gardens which is situated along Baswakkulama Road in Anuradhapura.
Google Location