Distance from Anuradhapura – 5.3 km (14 minutes)
Introduction to Lovamahapaya
Lovamahapaya is an ancient structure which is situated between Jaya Sri Maha Bodhi and Ruwanweli Maha Seya in Anuradhapura. Also known as "Lohaprasadaya", it is aptly named due to its roof which consists of bronze (loha) tiles. This ancient structure consists of many rows of stone pillars. A colossal nine-storied monastic structure built by King Dutugemunu during the 2nd century BC, once existed at this location. Lovamahapaya belongs to the "Atamasthana" of Anuradhapura.
Structure of Lovamahapaya
It is believed that Lovamahapaya was adorned with many precious stones and corals. The building used to house a refectory, chapter house and assembly hall. The structure is believed to have had 40 rows of stone pillars; each row with 40 pillars which accounted to 1600 stone pillars in total. Most of the stone pillars still exist at the location. The initial building of "Lovamahapaya" was destructed during the reign of King Saddhatissa.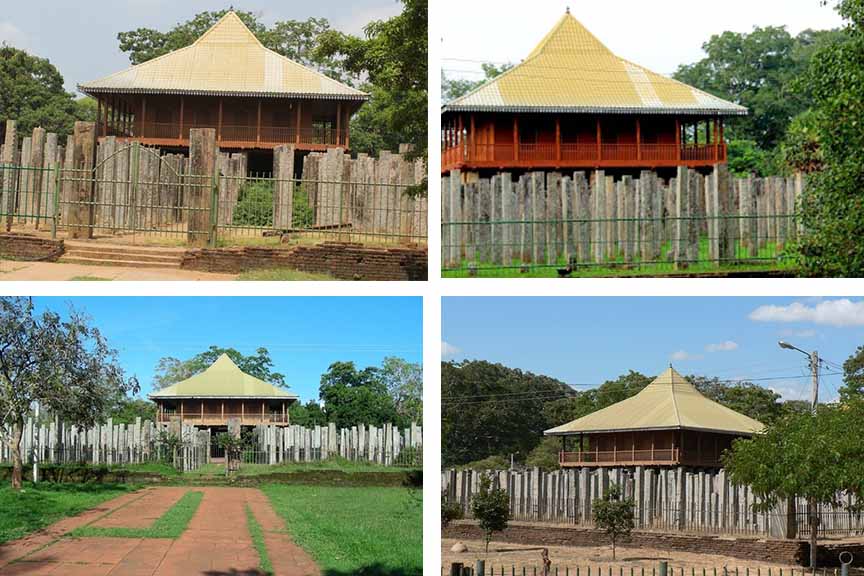 Getting to Lovamahapaya
From Anuradhapura travel along the Puttalam – Anuradhapura – Trincomalee Highway, New Elkatuwa Road and Mihindu Mawatha to reach the Lovamahapaya in Anuradhapura.
Google Location