Distance from Kandy – 36.7 km (1 hour 38 minutes)
Lebanon Estate Waterfall which consists of two falls is located in the Kandy district. The first fall lies on the Bambarella Road. It is approximately 30 meters in height. It is formed by a stream originating from the Knuckles mountain range which flows through the Lebanon estate and crosses the Bambarella Road near this junction. About 250 meters downstream from the bridge, the first fall of the Lebanon Estate waterfall is formed and the water plunges in to a pool in a straight fall. The exact location of Lebanon Estate Waterfall is in Panwila.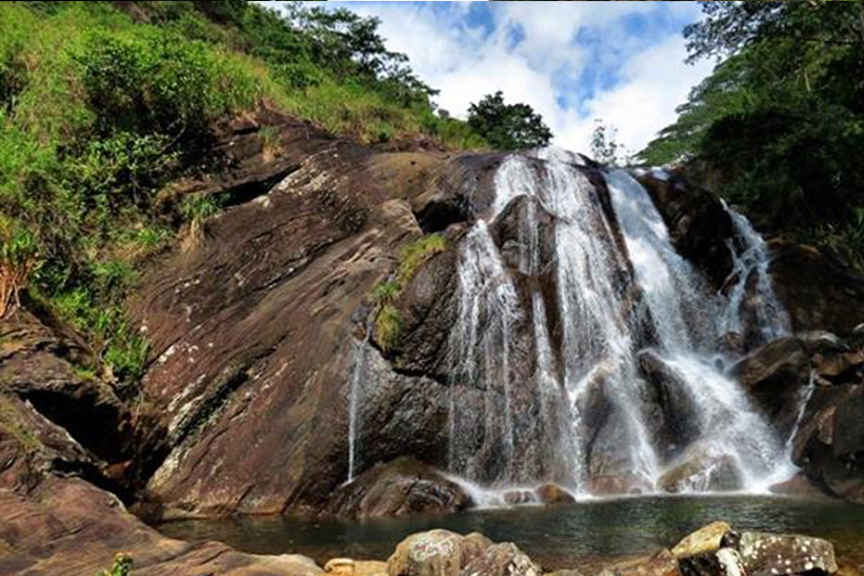 Getting to Lebanon Estate Waterfall
From Kandy take the Kandy – Jaffna Highway and go past Polgolla, Madawala up to Panwila. Go along the Panwila – Bambarella Road to reach the Lebanon Estate Waterfall.
Google Location