Distance from Kandy – 17 km (41 minutes)
Introduction to Lankathilake Temple
Lankathilake Temple is a Buddhist temple built by King Buvanekabahu IV back in the 14th century. It is situated in Udunuwara, Kandy on Dalugola road about 4 km away from Pilimathalawa junction. Another ancient Buddhist temple, Gadaladeniya Vihara is also located a few kilometers from here. The Lankathilake temple is believed to be the most magnificent architectural creation of the Gampola era. The temple is built in natural rock and features paintings and sculptures of the Kandyan era.
Construction and architecture of Lankathilake Temple
King Buvanekabahu IV assigned the task of constructing this vihara to his Chief Minister named Senalankadhikara, who managed to complete the construction in a successful manner. The architecture of this vihara was designed by Sathapati Rayar who was a South Indian Architect. According to pioneering archaeologist, Professor Senarath Paranavithana, the Lankathilake Vihara has been designed using the Sinhalese architecture belonging to the Polonnaruwa era in combination with other Dravidian and Indo Chinese architectural patterns.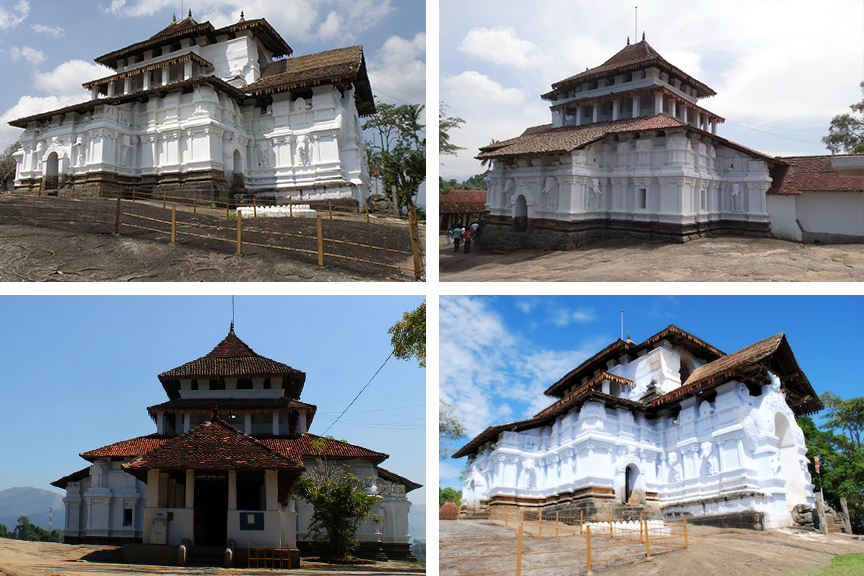 Getting to Lankathilake Temple
From Kandy travel along the Colombo – Kandy Road passing Peradeniya up to Pilimathalawa. Then turn to Daulagala-Pilimathalawa Road approximately 4 km away from the Pilimathalawa junction. Go down Lankathilaka Vihara Road to reach the Lankathilake Temple.
Google Location