Distance from Trinco – 49.4 km (1 hour 33 minutes)
Lankapatuna Samudragiri Viharaya
Lankapatuna Samudragiri Viharaya is a Buddhist temple situated in Trincomalee. The temple is said to be situated the exact location where the Prince Dantha and Princess Hemamala landed in Sri Lanka with the tooth relic of Lord Buddha which is now kept in the Temple of the Tooth Relic in Kandy. It is known to be one of the most ancient temples in Trincomalee with Buddhist runs scattered in an area of about 50 acres. The area surrounding this historic landmark is an amazing sight to see.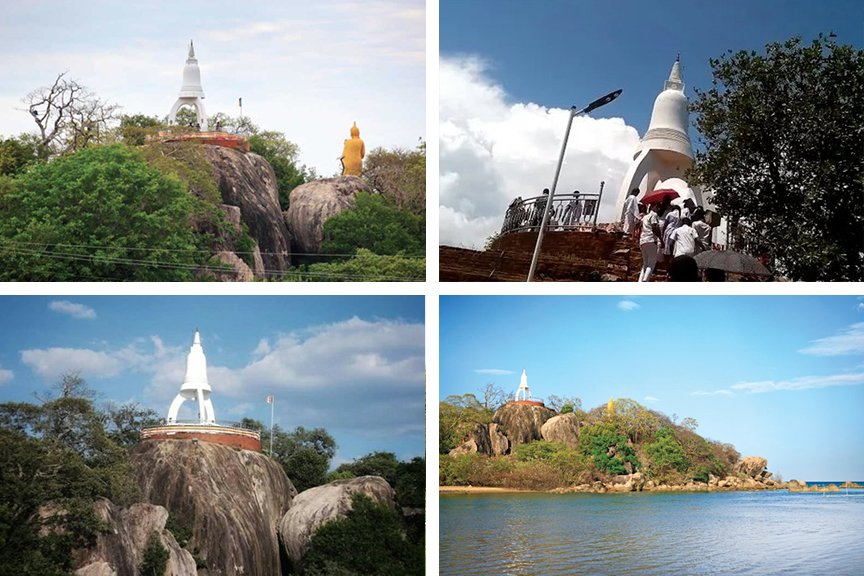 Lankapatuna Bridge
The Lankapatuna Bridge is also situated in this location. It is 150 m long and was built to facilitate the devotees who visit the Lankapatuna Samudragiri Viharaya.
Getting to Lankapatuna Samudragiri Viharaya
From Trinco take the Trincomalee Highway and go past Clappenburg, Kinniya and Mutur up until Thoppur to reach the Lankapatuna Samudragiri Viharaya.
Google Location