Distance from Mirissa – 8.8 km (18 minutes)
Introduction to Kushtarajagala Statue
Kushtarajagala Statue is a larger than life sized relief carved in solid rock which is situated in Weligama. It is known to be one of the best remaining statues built under the influence of Mahayana Buddhism in Sri Lanka.
Stories behind Kushtarajagala Statue
There are many stories surrounding this statue. According to one such story the statue depicts a foreign king who was suffering from a skin disease and was treated by a local doctor after which he built a statue of himself to be remembered. Another story says that the king made an offering to a particular god when he was sick and once he was cured of his sickness he made a statue of this god. However experts believe that this is a statue of "Avaloktheeshvara" Bodhisathva of the Mahayana Buddhism who is one of the most powerful Bodhisathvas of the Mahayana Buddhism and also thought to be the most powerful healers of mankind.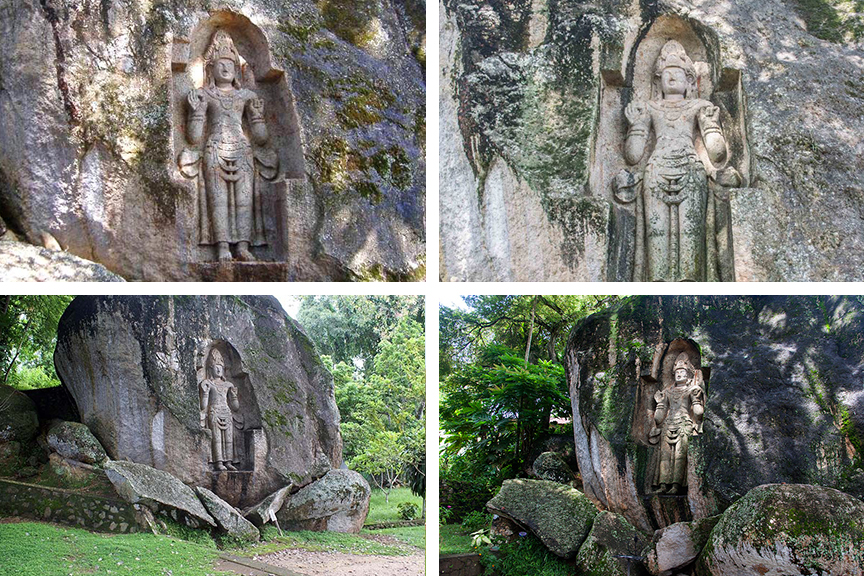 Getting to Kushtarajagala Statue
From Mirissa travel approximately 8.8 km along the Matara Road up to Weligama to reach the Kushtarajagala Statue which is situated along the same route in Kushtarajagala, Weligama.
Google Location