Distance from Colombo – 20.1 km (40 minutes)
Korathota Raja Maha Viharaya is a Buddhist temple situated in Korathota, near Kaduwela, in the Colombo district. The temple premises boasts of having the two oldest cave inscriptions discovered in the Colombo District. These historic cave inscriptions dates back 2000 years. The importance of Korathota Raja Maha Viharaya lies with these historic cave inscriptions and the six caves, which show signs of monks to have been dwelling here in early times.
The largest cave at the site, measuring 25 m in length, 15 m in width and 18 m in height, consists of a temple which has been constructed in more recent times. It contains of a large statue of a reclining Buddha, five large standing Buddha statues and two smaller Buddha statues.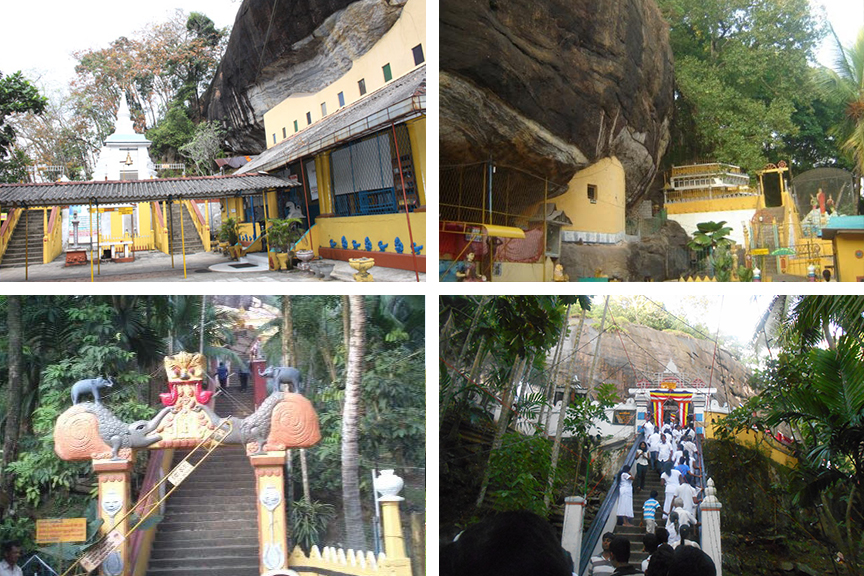 Getting to Korathota Raja Maha Viharaya
From Colombo travel along Kahanthota Road passing Malabe and then travel along Thunhadahena Road and M.D.H. Jayawardhena Road to Kaduwela – Athurugiriya Road to reach the Korathota Raja Maha Viharaya in Korathota, Kaduwela.
Google Location