Distance from Galle – 93 km (2 hours 31 minutes)
Kiruwana Ella Waterfall is situated in Moragala, Kirilipana in Deniyaya of the Matara district. Its height is 54 meters. This waterfall is also known as Kotapola Ella.
Kiruwana Ella Waterfall is rarely visited by tourists because of the lack of awareness of this attraction and location. The water levels of this fall has decreased much since recently because of the diversion of the water to the hydro power plant above the fall.
Getting to Kiruwana Ella Waterfall
From Galle take the Galle-Deniyaya-Madampe Road and go past Unawatuna, Akuressa up until Deniyaya. Continue on Batandura Road and turn right on to Kotapola – Urubokka – Mulatiyana Road in Kotapola. Travel about 4 km down this road to reach Kiruwana Ella Waterfall.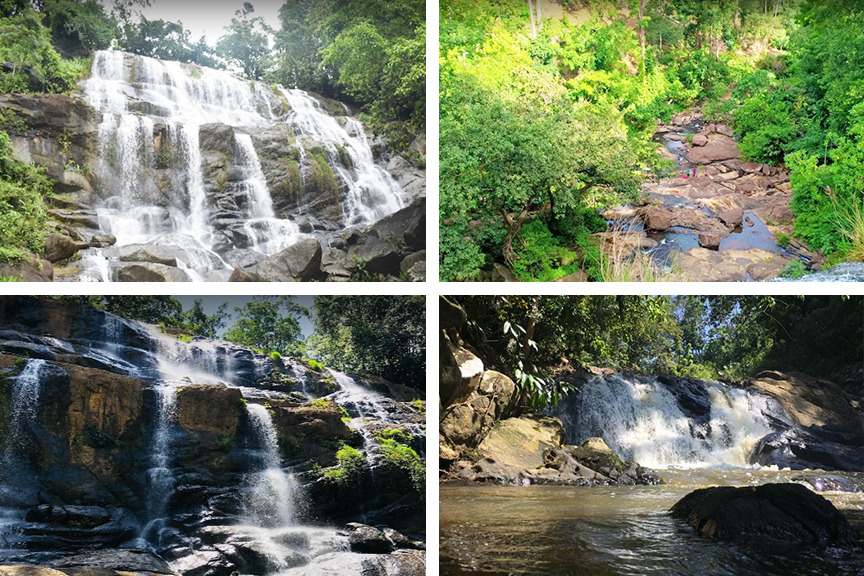 Google Location