Distance from Trinco – 13.5 km (20 minutes)
Kinniya Bridge is the longest bridge in Sri Lanka and is situated on the Trincomalee Highway. It is 396 meters long and 10 meters wide. The Kinniya Bridge crosses the lagoon area surrounded by Koddiyar Bay and Tambalagam Bay. The bridge links Trincomalee with Kinniya for civilians to cross the Kinniya lagoon to reach Kinniya and Muttur areas by the Trincomalee Highway. It crosses the Koddiyar bay on one side and Tambalagam bay on other side.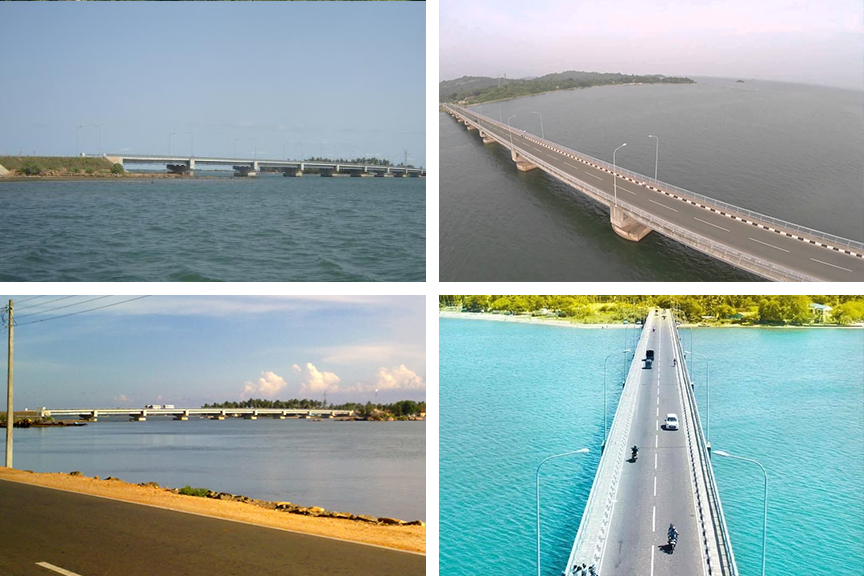 Getting to Kinniya Bridge
From Trinco take the Trincomalee Highway and turn left at China Bay. Travel about 10 km from here to reach the Kinniya Bridge.
Google Location