Distance from Kandy – 58.0 km (1 hour 48 minutes)
Introduction to Kehelpathdoruwa
Kehelpathdoruwa is a hiking area which is situated in the central highlands of Sri Lanka. It is located en route to Yahangala, which is also a popular hiking spot. Kehelpathdoruwa has a higher elevation and better views in comparison to Yahngala. However, Kehelpathdoruwa is not as popular as the latter. Hence it is a bit difficult to get directions. Even some of the locals are not aware of it and would most probably give directions to Yahangala. Hikers can get directions from some of the locals in the Kalugala village who know about Kehelpathdoruwa.
Hiking Kehelpathdoruwa
The mountain range is known as "Kehelpathdoruwa" because it takes the shape of a branch of a banana tree. It is a long hike which involves a lot of walking. It can take approximately 2 hours to reach the top of Kehelpathdoruwa. The view at the summit is stunning. Yahangala, Randenigala Dam, Rantambe Dam and the village of Mahiyanganaya are visible from the top of Kehelpathdoruwa. It is also very misty at the top, but the hike is worth it because of the amazing vistas.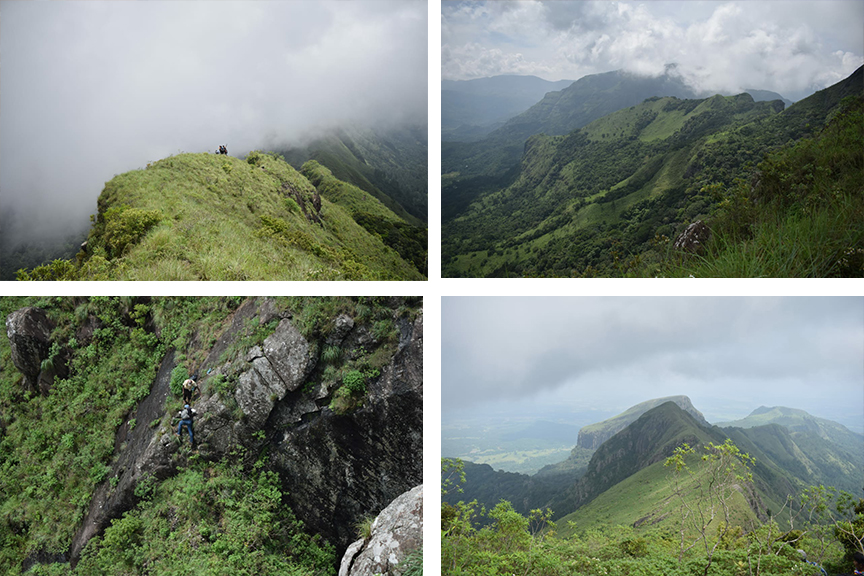 Getting to Kehelpathdoruwa
From Kandy travel along the Kandy-Mahiyangane-Padiyatalawa Highway passing Tennekumbura, Pallekele, Digana, Teldeniya, Rambukwella, Hunnasgiriya and Ududumbara up to Kalugala to reach Kehelpathdoruwa.
Google Location