Distance from Tangalle – 96.5 km (1 hour 31 minutes)
Kebiliththa Dewalaya is a small shrine that is situated in Katargama in southern Sri Lanka. It is also known by the names of "Maha Kebiliththa Dewalaya" and "Maha Siyambalawa Devalaya". What is seen today at the location are a few statues built surrounding a tamarind tree. The place is believed to have great spiritual powers and visit here needs to be done with utmost faith and dedication.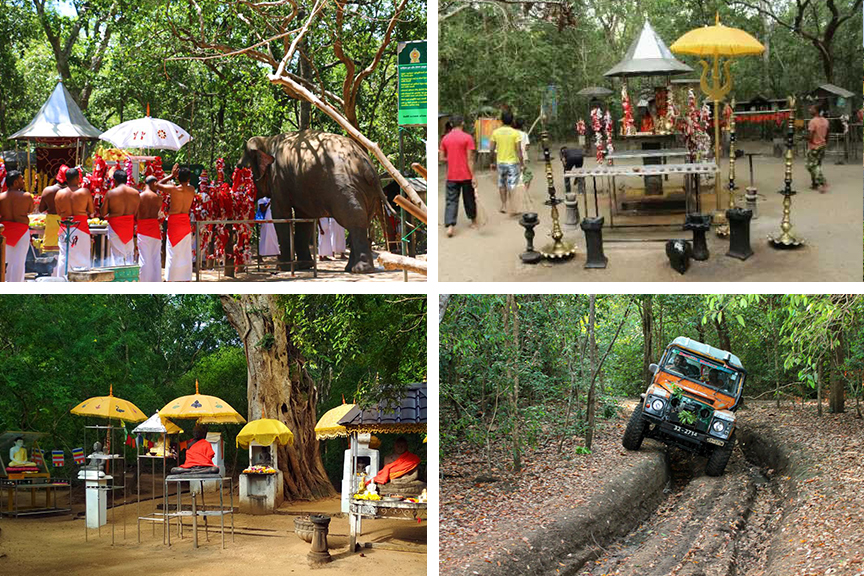 Getting to Kebiliththa Dewalaya
From Tangalle travel along the Southern Expressway, Colombo – Galle – Hambantota – Wellawaya Highway, Kandasuridugama Raja Mawatha, Kataragama – Sella Kataragama Road and Kataragama – Situlpawwa Road passing Beliatta, Agunukolapelessa, Padalangala and Mattala up to Kataragama to reach the Kebiliththa Dewalaya which is situated in Katargama.
Google Location