Distance from Kandy – 14.1 km (40 minutes)
Katusu Konda is a peak found in the Hanthana Mountain Range in Kandy. It is named such due to its shape resembling the back of a lizard (Katussa). The path leading up to Katudu Konda is not very difficult to trek. However, it gets very windy at the top of the peak and the summit is also very narrow. The hike is an adventurous experience and looking down from the summit of Katusu Konda is a dangerously steep slope. Hikers can experience amazing views from the top of Katusu Konda which includes the Knuckles Mountain Range, University of Peradeniya, Kandy City, Monaragala, Alagalla and Hunnasgiriya.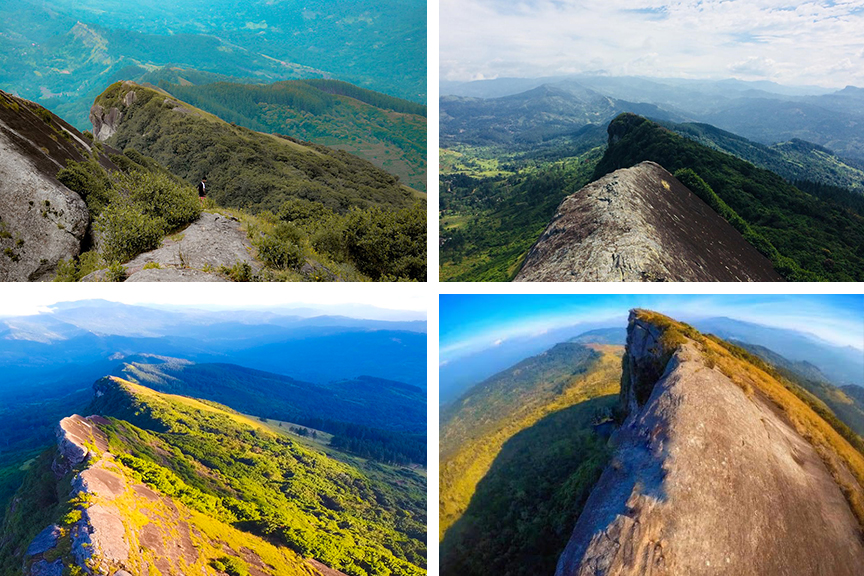 Getting to Katusu Konda
From Kandy travel approximately 14 km along the Hantana – Uduwela Road to reach the Katusu Konda mountain peak in Kandy.
Google Location