Distance from Galle – 40 km (1 hour 19 minutes)
The Kanneliya Forest Reserve is situated in the Udugama – Hiniduma Road in Galle. It is also known as the Kanneliya-Dediyagala-Nakiyadeniya forest complex and is the last remaining large rainforest in Sri Lanka apart from Sinharaja. Kanneliya harbors many plants and animals endemic to Sri Lanka. It sits on area of 10,139 ha and is governed by the Department of Forest Conservation.
The Kanneliya Forest Reserve was designated as a biosphere reserve by UNESCO in 2004. The Gin Ganga and Nilwala Ganga rivers are sourced from within the forest. It is identified as one of the most floristically rich areas in South Asia.
The Kanneliya Forest Reserve had a few waterfalls in and around the area. Anagimale Ella Waterfall is located close to the entrance of the forest reserve whereas Narangas Ella Waterfall is situated much deeper inside the forest. Malamura Waterfall is located a few kilometers away from the Kanneliya Forest Reserve in the village of Panangala.
Note: There are leeches in the forest. So don't forget to put on your anti-leech socks or spray to keep yourself protected.
Getting to Kanneliya Forest Reserve
From Galle take the Galle – Udugama Road and go past Walahanduwa, Isivara and Akmeemana up until you reach Yakkalamulla. From there take the Yakkalamulla – Ketanwila Road and go up to the Panangala village. Travel about 12 km from there up until you reach the village of Koralegama. Travel about 2 km further to reach the Kanneliya Forest Reserve.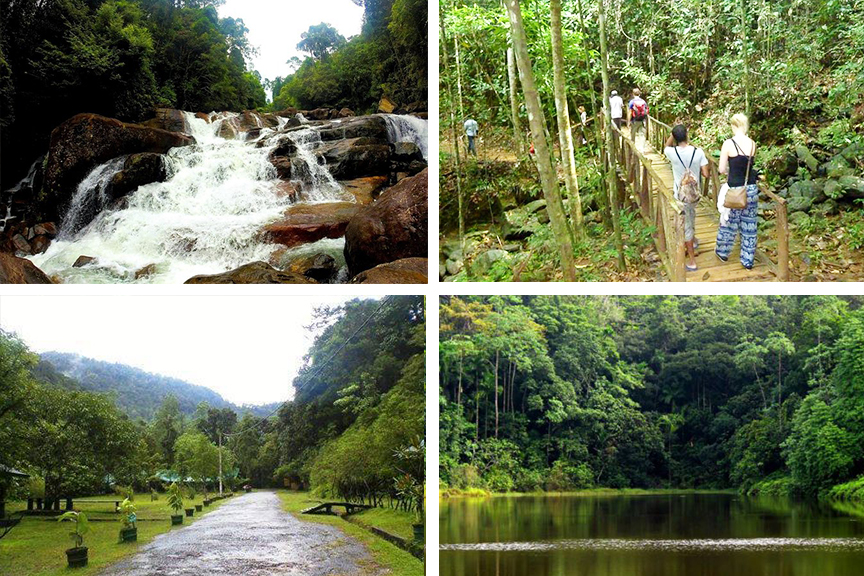 Google Location