Distance from Kandy – 8.4 km (25 minutes)
Introduction to Kandy Brassware Village
Kandy Brassware Village is situated in Kalapura road, about 13 km from the Kandy town. It is a village full of craft men skilled in brassware. There are shops selling many types of brassware items including candle stands, trays, jewelry boxes, oil lamps, bells etc. It is also a good place to buy souvenirs and various personalized items made of brass.
Exploring Kandy Brassware Village
The brass industry of Sri Lanka is very vivid and has become a major contribution towards the economy of the country. At Kandy Brassware Village there is almost everything made of brass to be found here. These brass items are of highest quality and have made a mark among the many tourists visiting the area. Kandy Brassware Village consists of experts who can carve even the most intricate images that can be seen on the pillars of famous temples of the Kandyan era. It is a good learning opportunity and experience for every visitor, be it locals or tourists.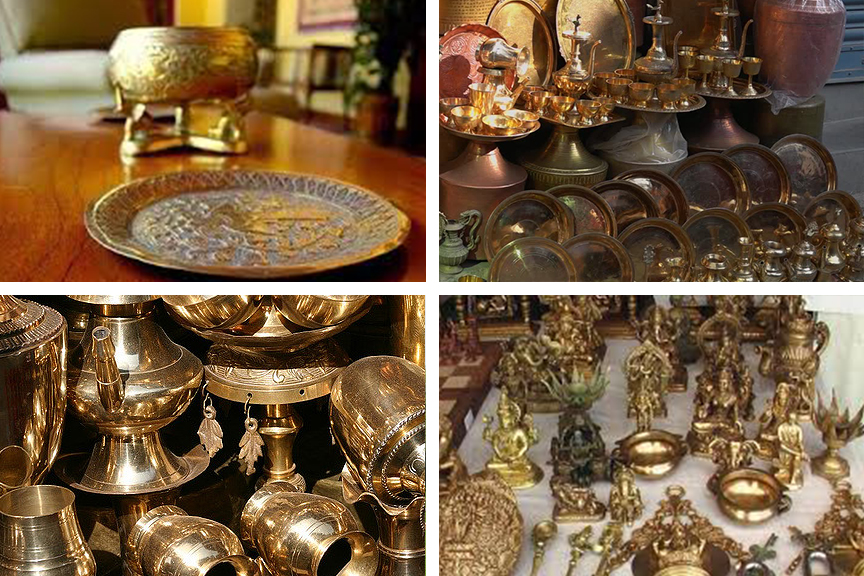 Getting to Kandy Brassware Village
From Kandy travel along the Kandy-Mahiyangane-Padiyatalawa Highway passing Thalwatta up to Nattarampota. Then travel along Kalapura Road to reach the Kandy Brassware Village.
Google Location